A Culinary Journey Through Sleepy Hollow: Best Restaurants and Dining Options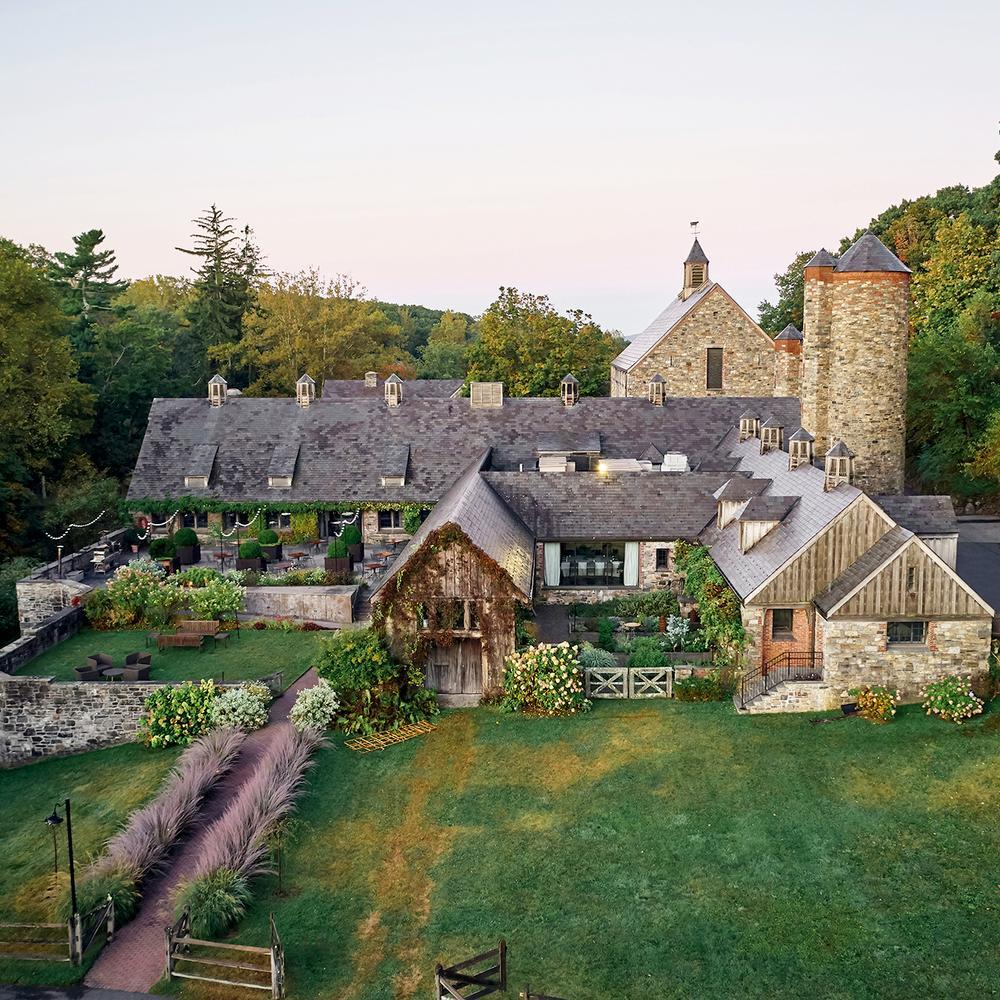 The bucolic Hudson Valley town of Sleepy Hollow may be best known for the legendary Washington Irving short story "The Legend of Sleepy Hollow," but it's definitely no slouch when it comes to delicious culinary offerings. Scattered throughout its historical landmarks are some of the Hudson Valley's best dining options, from fresh farm-to-table fare and classic American pub grub to modern Chinese fusion and Cuban delights.
Only about an hour and fifteen minutes away from New York City by car, Sleepy Hollow is the perfect destination for a weekend trip. Enjoy its stately landmark manors, fascinating churches, and picturesque natural landscape before heading to one of these incredible restaurants. We've also included the driving (and sometimes walking) time from Sleepy Hollow Hotel to each of the following restaurants.
1. Blue Hill at Stone Barns (11 min. drive)
Farm-to-table takes on a completely different meaning at Blue Hill at Stone Barns, which boasts two Michelin stars. This elegant, high-end eatery highlights seasonal fare from 64 local farms, creating unique prix-fixe menus that combine unlikely ingredients into an outstanding experience.
Blue Hill at Stone Barns offers both a formal dining room for dinners and a more casual Cafeteria for lunch and café-style snacks. You can reserve a table here, but be aware that spots fill up quickly.
2. Sweet Grass Grill (4 min. drive / 26 min. walk)
Though more casual than Blue Hill, Sweet Grass Grill also places an emphasis on local harvest. Serving organic American dishes with a focus on vegetarian options, Sweet Grass Grill is the place to go if you're craving a chicken club or salmon burger. Offering lunch, dinner, and weekend brunch, this modern restaurant is perfect for any occasion.
3. Mint Premium Foods (4 min. drive / 26 min. walk)
A hybrid gourmet market and restaurant, Mint Premium Foods is a local favorite, run by a couple that also operates the equally-popular Pik Nik BBQ. With charming, eclectic yet clean farmhouse decor and an open-air feel that resembles a bazaar, Mint Premium Foods is a beautiful place to shop for local charcuterie and then sit down for an eggs benedict or a Wagyu burger. It's also a designated Michelin Plate location, meaning its food is guaranteed to be high-quality. Head to Mint Premium Foods for a bustling meal on Tarrytown's Main Street.
4. Red Hat on the River (6 min. drive / 42 min. walk)
Looking for a sprawling riverside view? Red Hat on the River, as its name might suggest, is the restaurant for you. Serving New American cuisine in a gorgeous riverbank location, complete with floor-to-ceiling windows and a patio, this restaurant is the perfect date night spot. This modern bistro juxtaposes its 100-plus-year-old factory space with an elevated Parisian feel, creating the perfect backdrop for dishes such as roasted Moroccan chicken and Croque Madames, crab cake sandwiches and country terrine.
5. Croqueteria (6 min. drive / 37 min. walk)
Artisanal croquettes and classic Cuban sandwiches are the premier offerings at Croqueteria, a cozy café in Sleepy Hollow. It's one of the best places in town to grab lunch on the go or to get an afternoon snack. Its croquettes include those stuffed with spinach & feta cheese, crab, and pumpkin; its Cuban sandwiches are some of the most authentic you'll find in the Hudson Valley.
6. Basque Tapas Bar & Restaurant (4 min. drive / 27 min. walk)
Find rich, freshly-sourced Spanish food at Basque Tapas Bar & Restaurant in nearby Tarrytown. Inspired by the northern Basque regions, the offerings at this modern bistro include a massive selection of tapas and paellas, along with an extensive wine list. Festive and delicious, this restaurant puts a new, elegant twist on everyone's favorite Spanish dishes.
7. Bridge View Tavern (6 min. drive / 37 min. walk)
Comfort food and classic American pub fare is the name of the game at Bridge View Tavern. Nestled onto a quiet side street of Sleepy Hollow, the tavern looks out onto the Hudson River (and the Tappan Zee Bridge, hence its name). With its wide selection, which includes dishes like house-smoked BBQ pulled pork and elk and bison burgers, Bridge View Tavern is the perfect place for a filling, delicious dinner and drinks.
Of course, this is far from all that Sleepy Hollow and its nearby towns have to offer. Some other local favorites include the aforementioned Pik Nik BBQ, the Washington Irving Boat Club, which will reopen for the spring/summer, and Horsefeathers, a pub with a literary leaning.
Explore these restaurants and all else Hudson Valley has to offer during your stay at Sleepy Hollow Hotel. Book now!