In-Room Amenities
High-Speed
Wi-Fi

Coffee
Maker

Refrigerator

Luxurious
Bath Amenities

HD Flat
Screen TVs

Complimentary
Parking

In-Room Safe
(Laptop Size)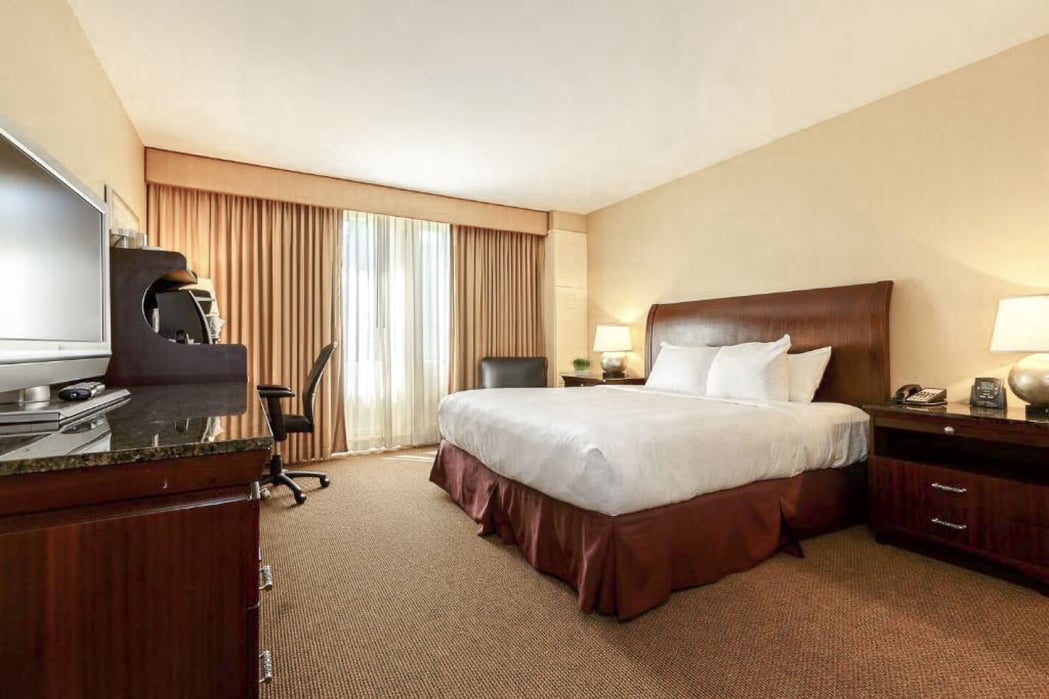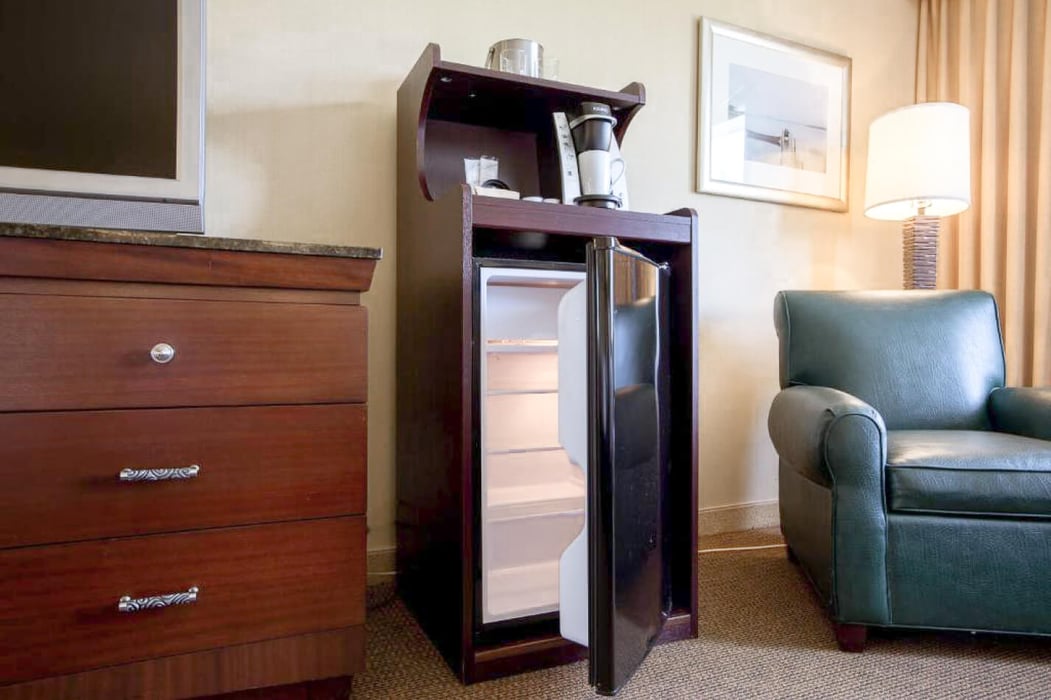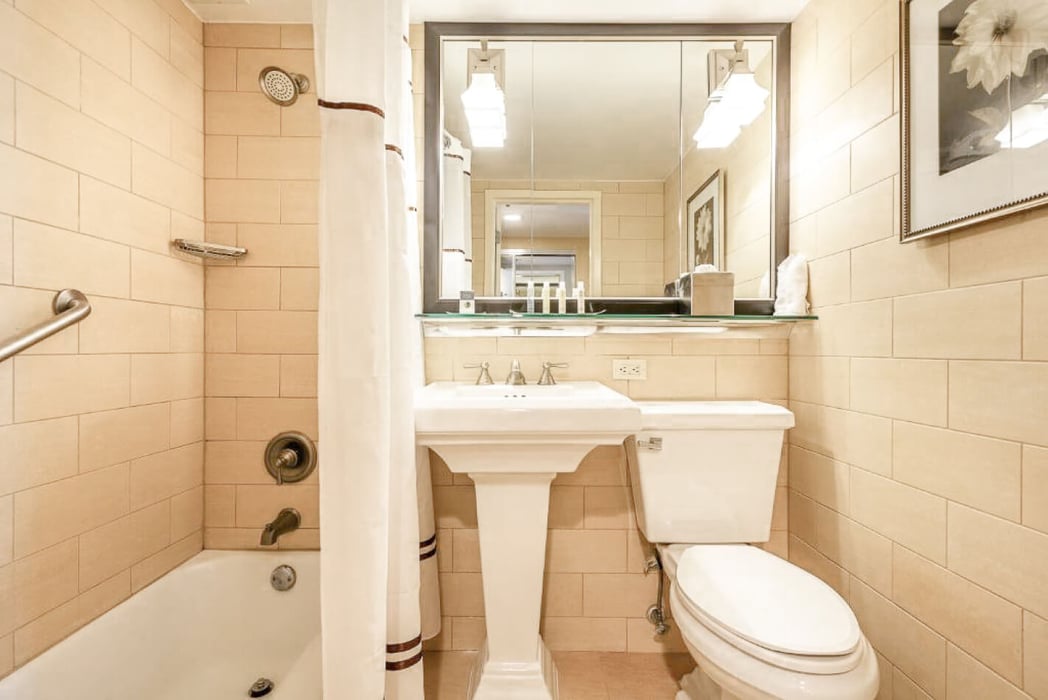 Standard King
Ideal for solo guests but big enough for two, the Standard King room features a sprawling King size bed and an... additional convertible couch. Enjoy complimentary internet access, HD television, and a Keurig machine. These rooms are just under 300 square feet of space and come complete with a refrigerator and work desk.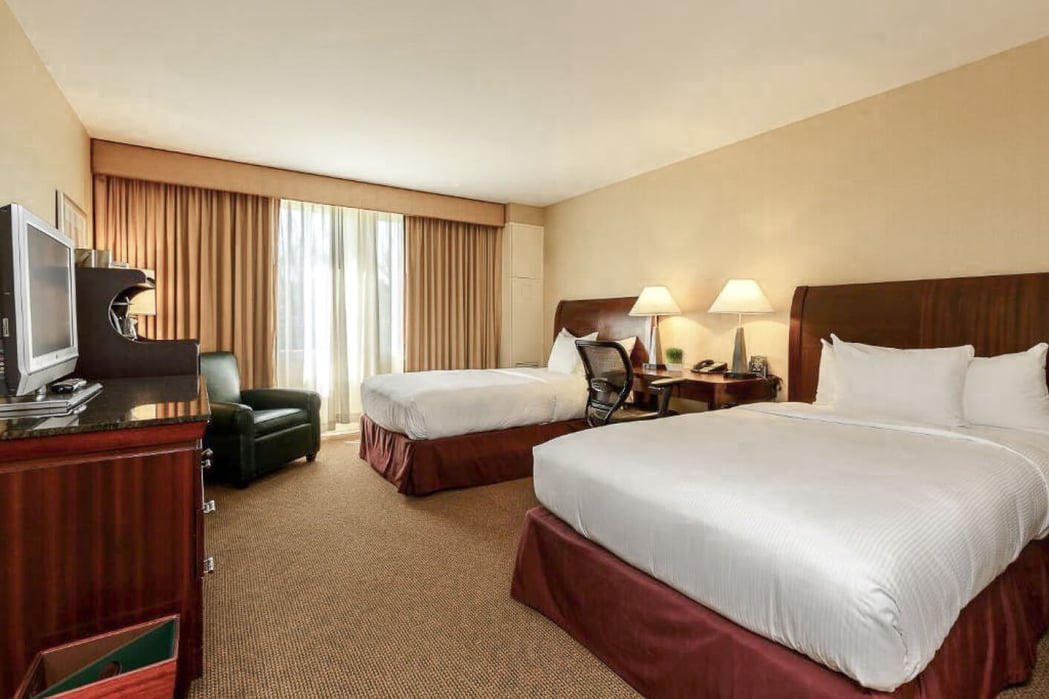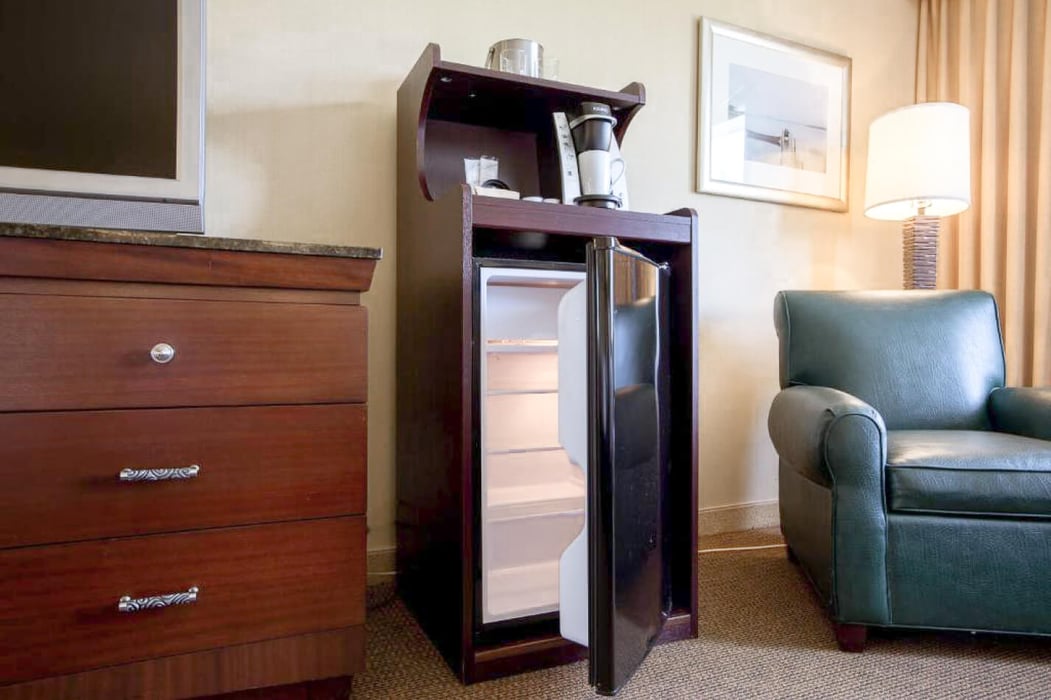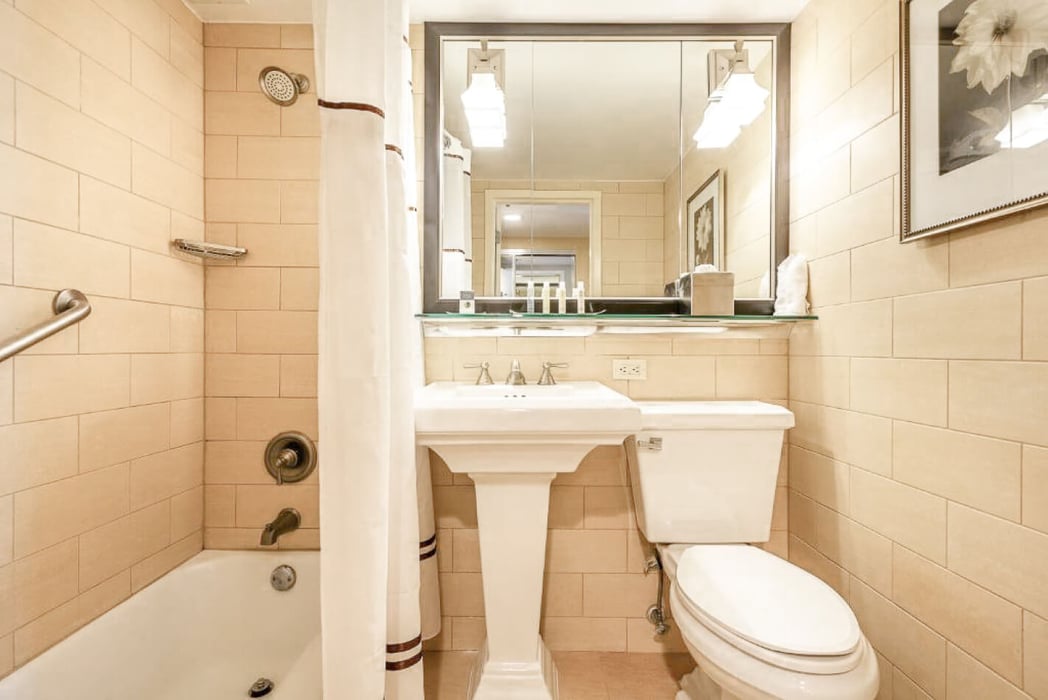 Standard Double
One of the more popular rooms, the Standard Double is perfect for friends and families. These rooms offer 299... square feet of relaxing space, with two full-sized beds. Enjoy the complimentary internet access and workspace if you're traveling for work. And each of these rooms comes with an HD television, refrigerator, and a Keurig for an instant hot cup of coffee when you need it.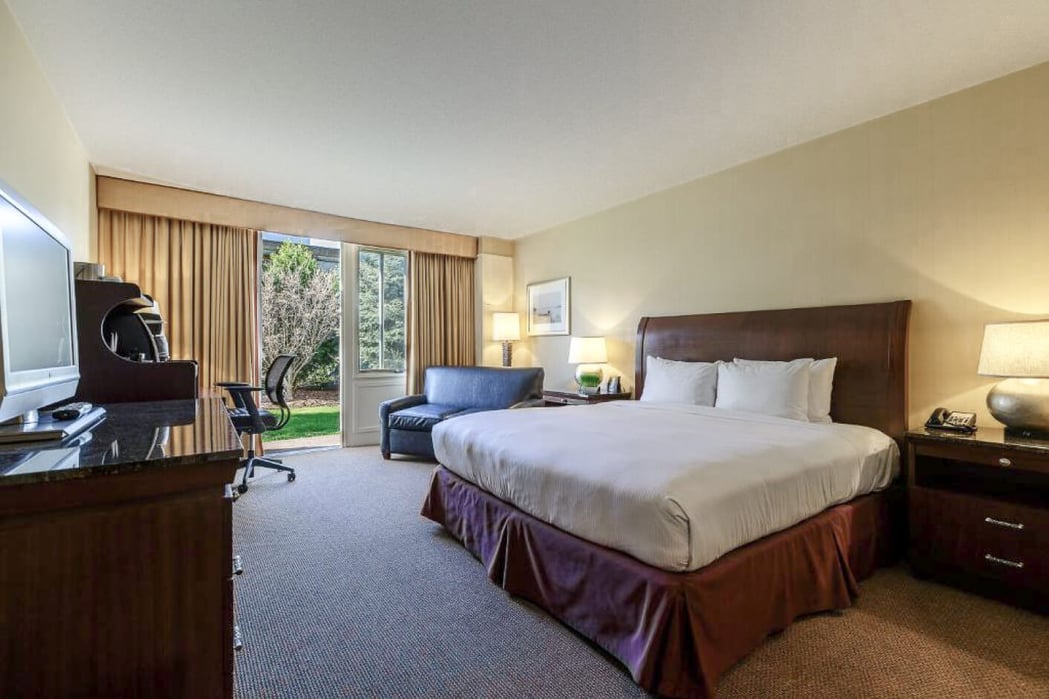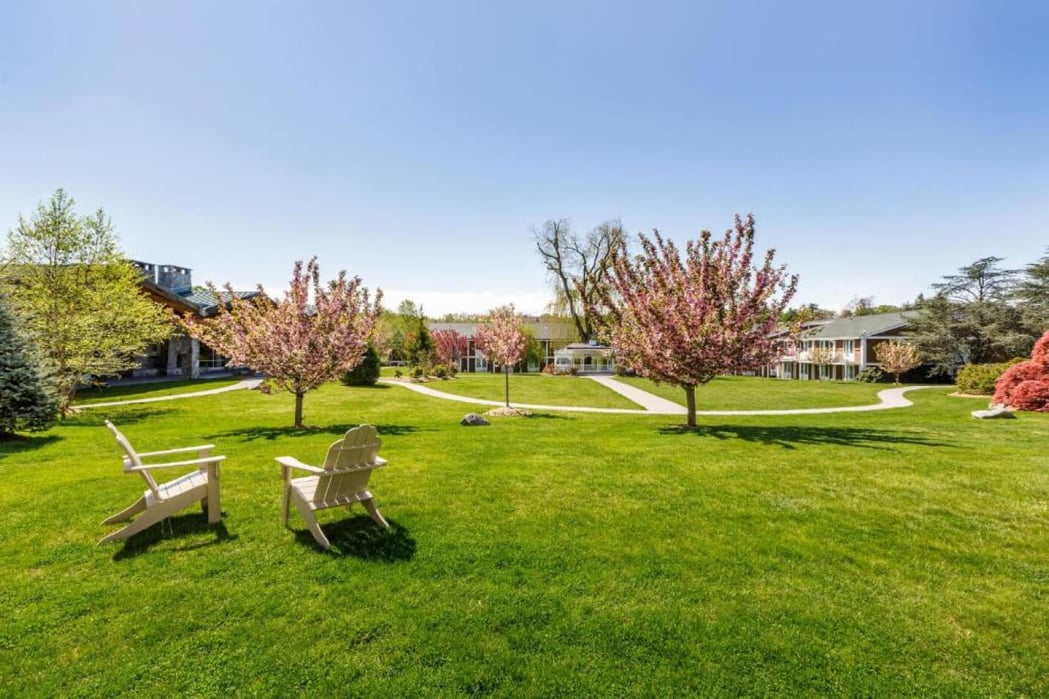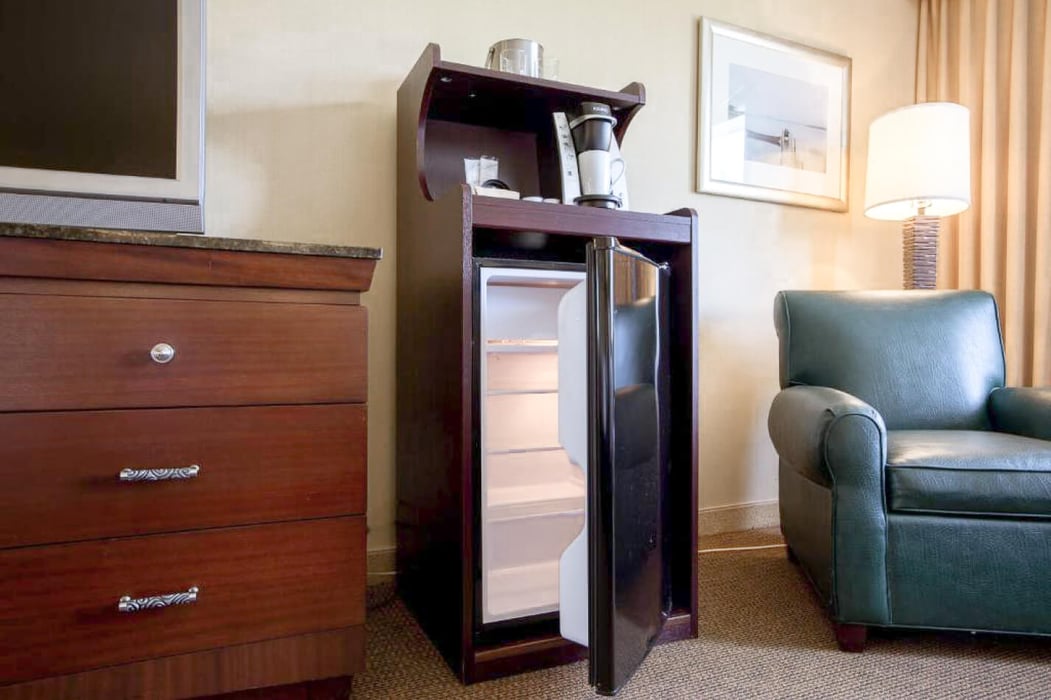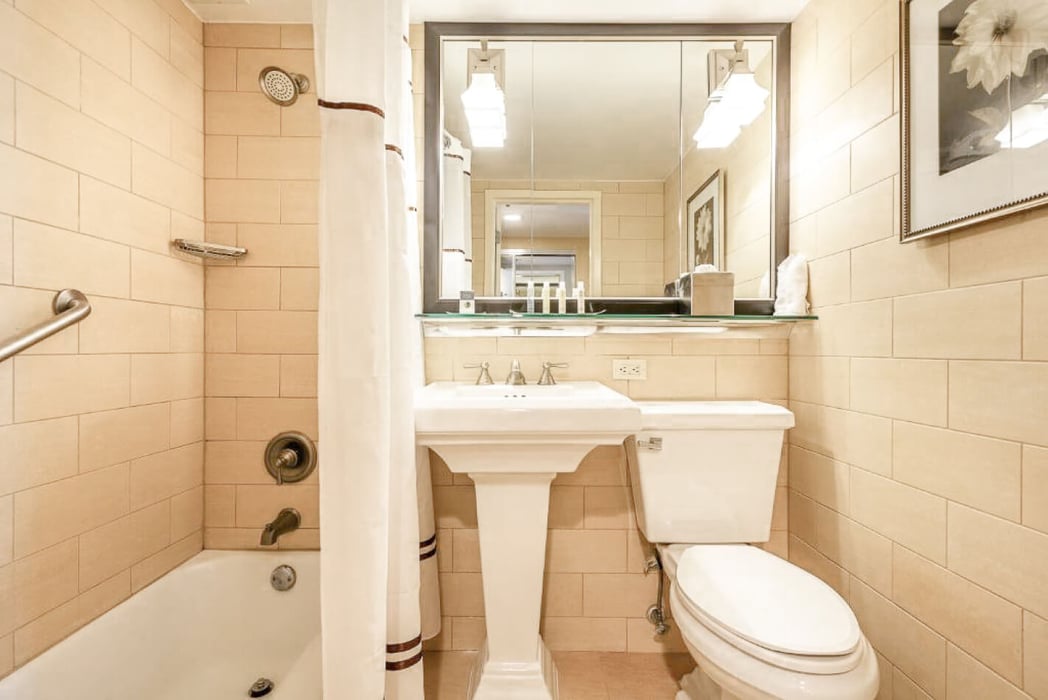 The Patio King
Experience all the amenities of the traditional Standard King room, including the King size bed and pull-out couch,... but add in a lovely view of the garden with The Patio King's walkout patio. Imagine a fresh cup of java from the Keurig as you walk out to greet the morning and fresh air. These rooms provide 299 square feet of relaxation space, along with the HD television, refrigerator, work desk, and complimentary internet access.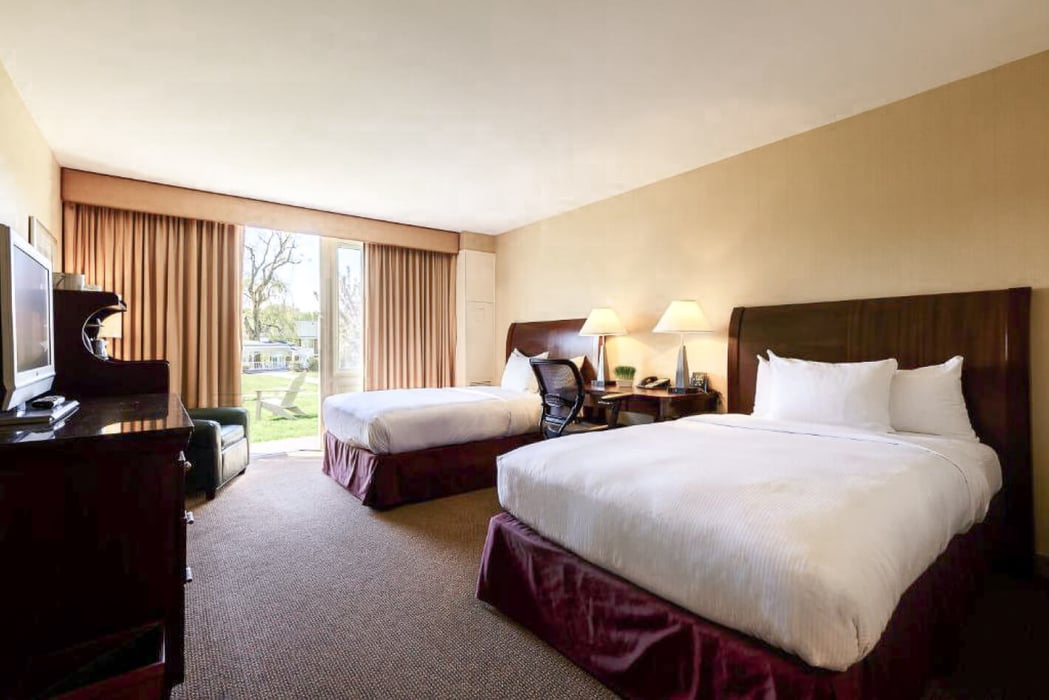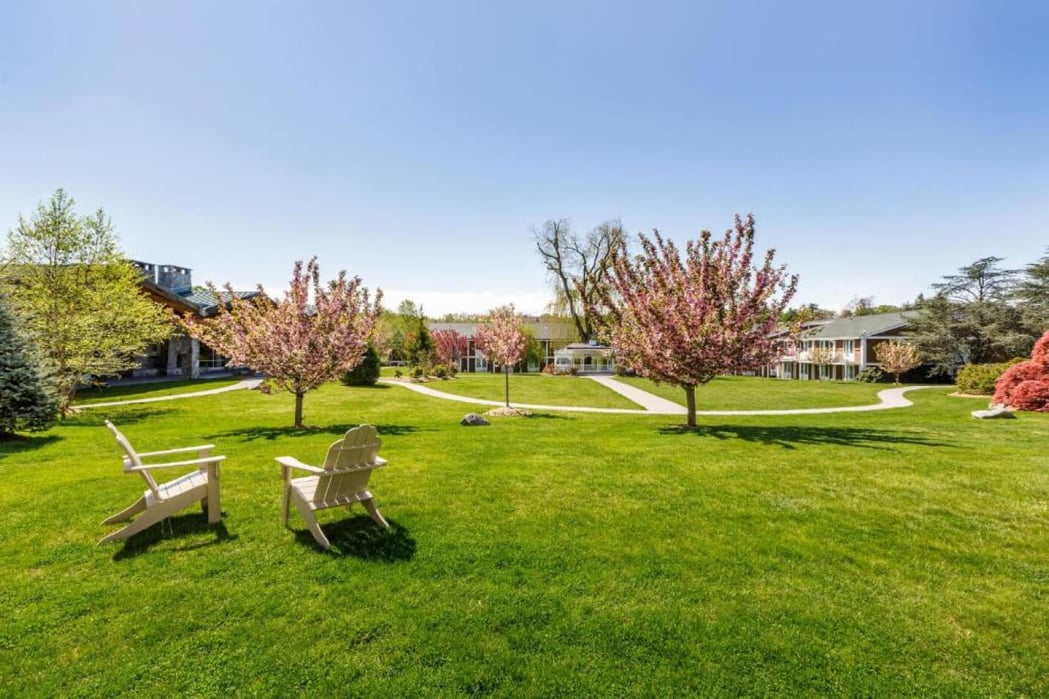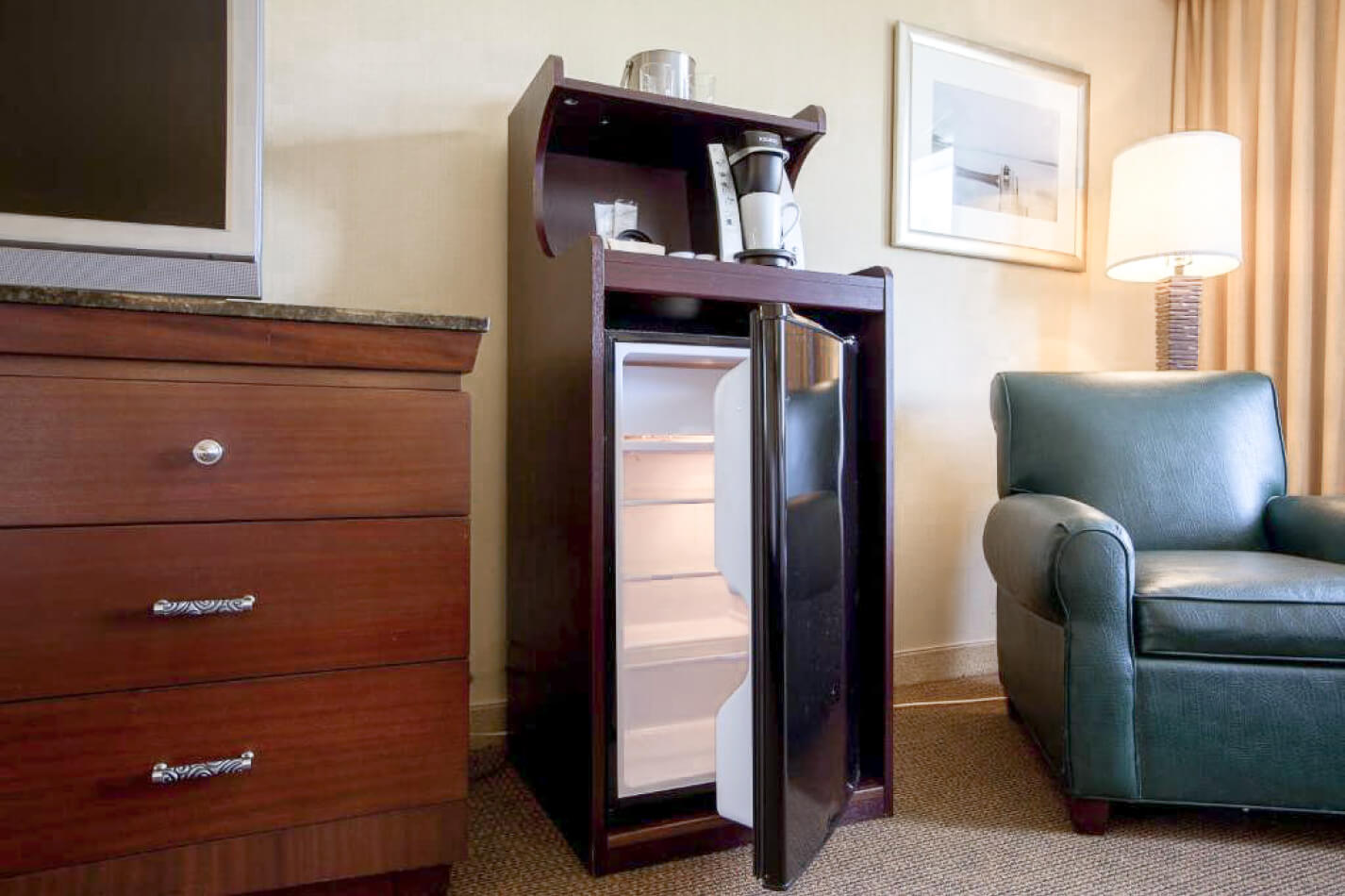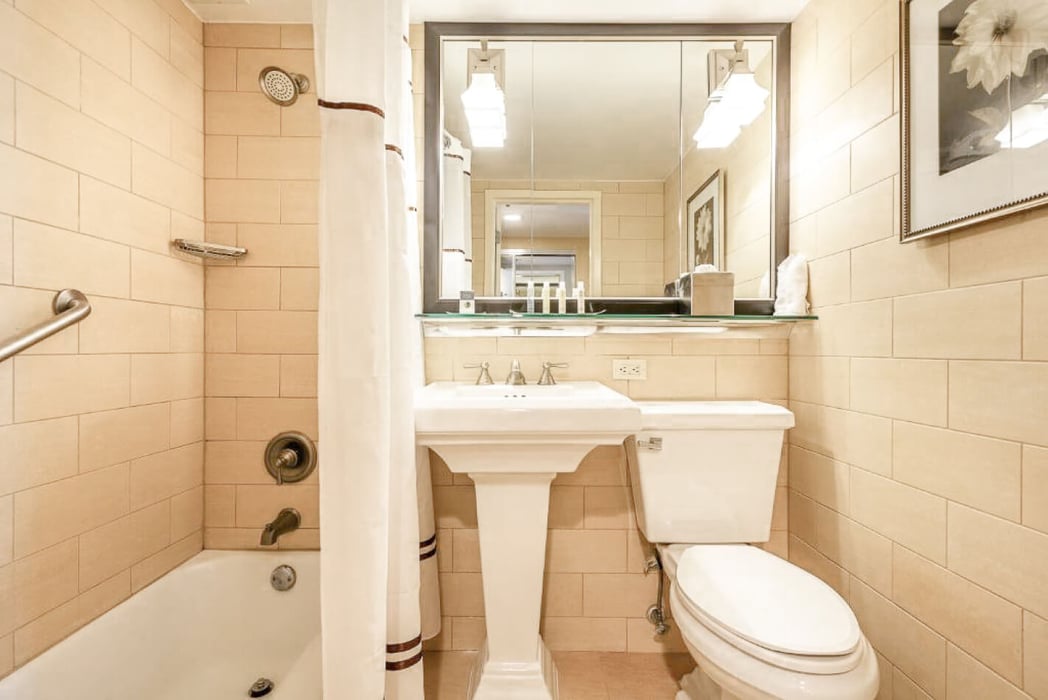 The Patio Double
When you need the extra sleeping capacity and a little fresh air, stay in The Patio Double. These rooms feature 299... square feet of space and two double beds so comfortable you won't want to leave them. But when you do decide to rise, sip on coffee instantly from the Keurig machine and step outside onto the walkout patio. These rooms also come with complimentary work desk areas, internet access, HD television, and refrigerator.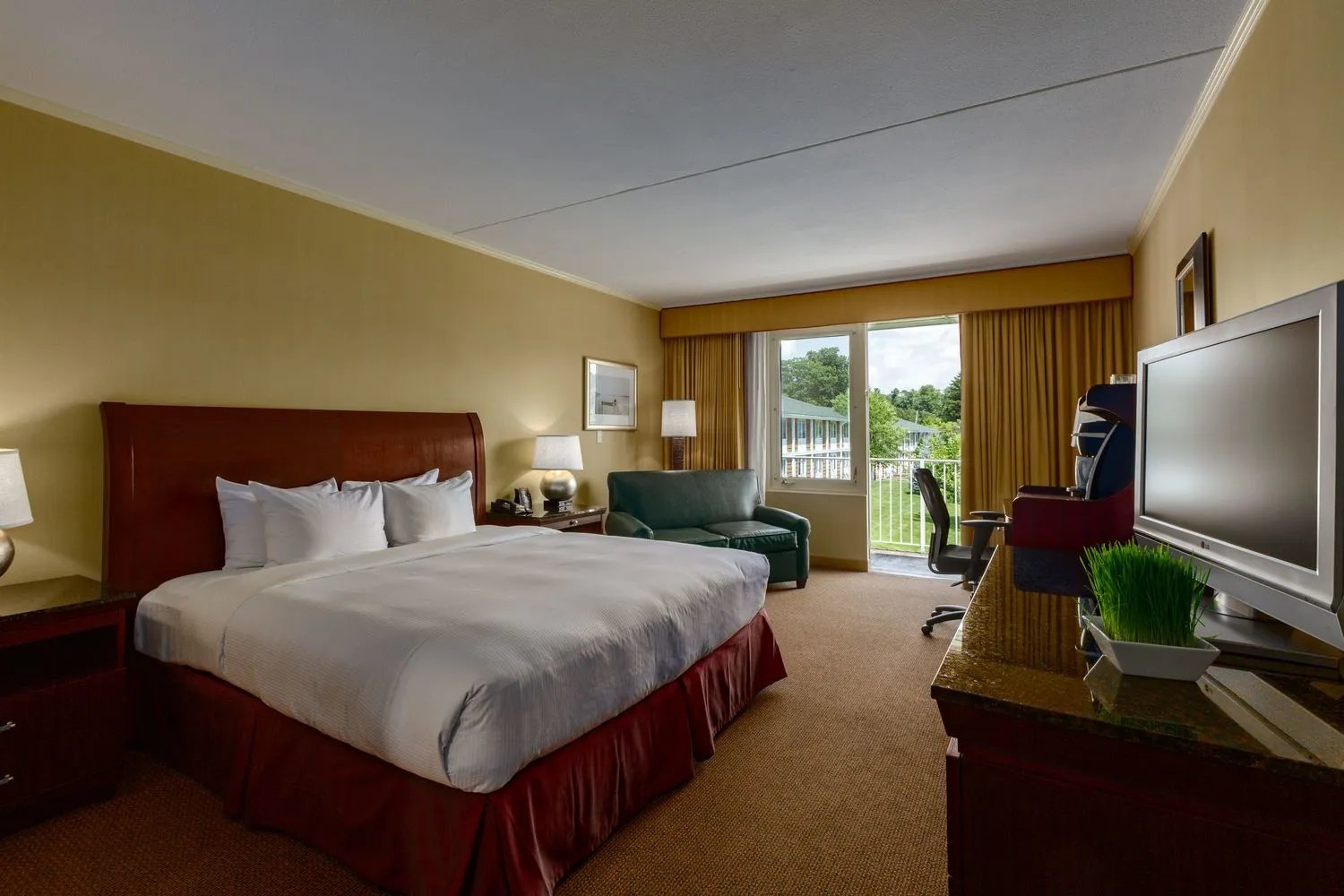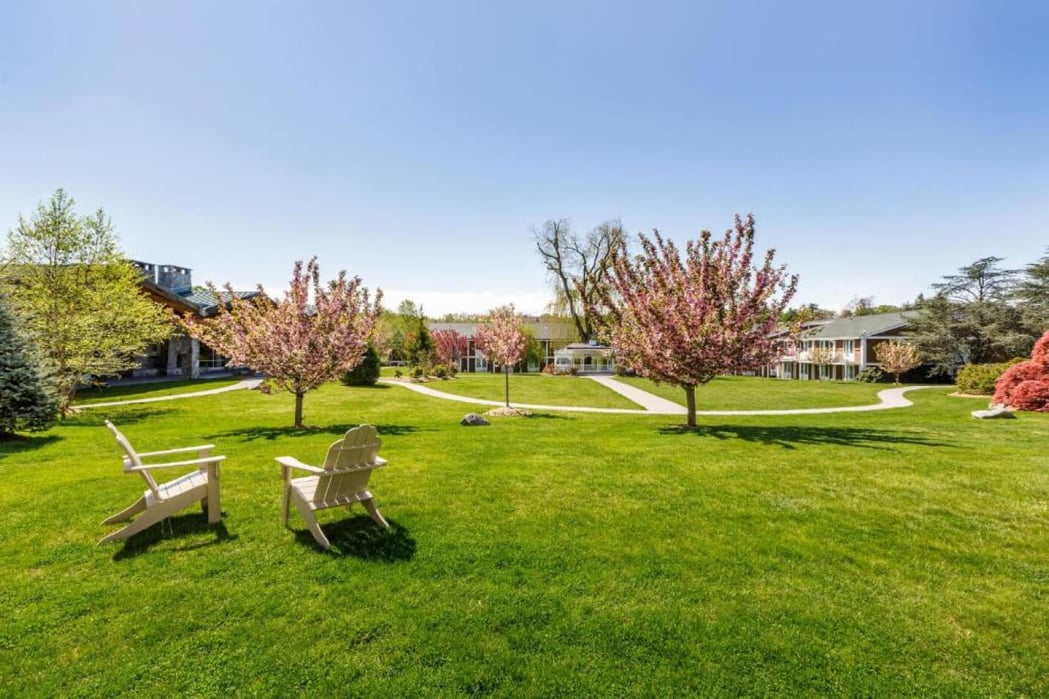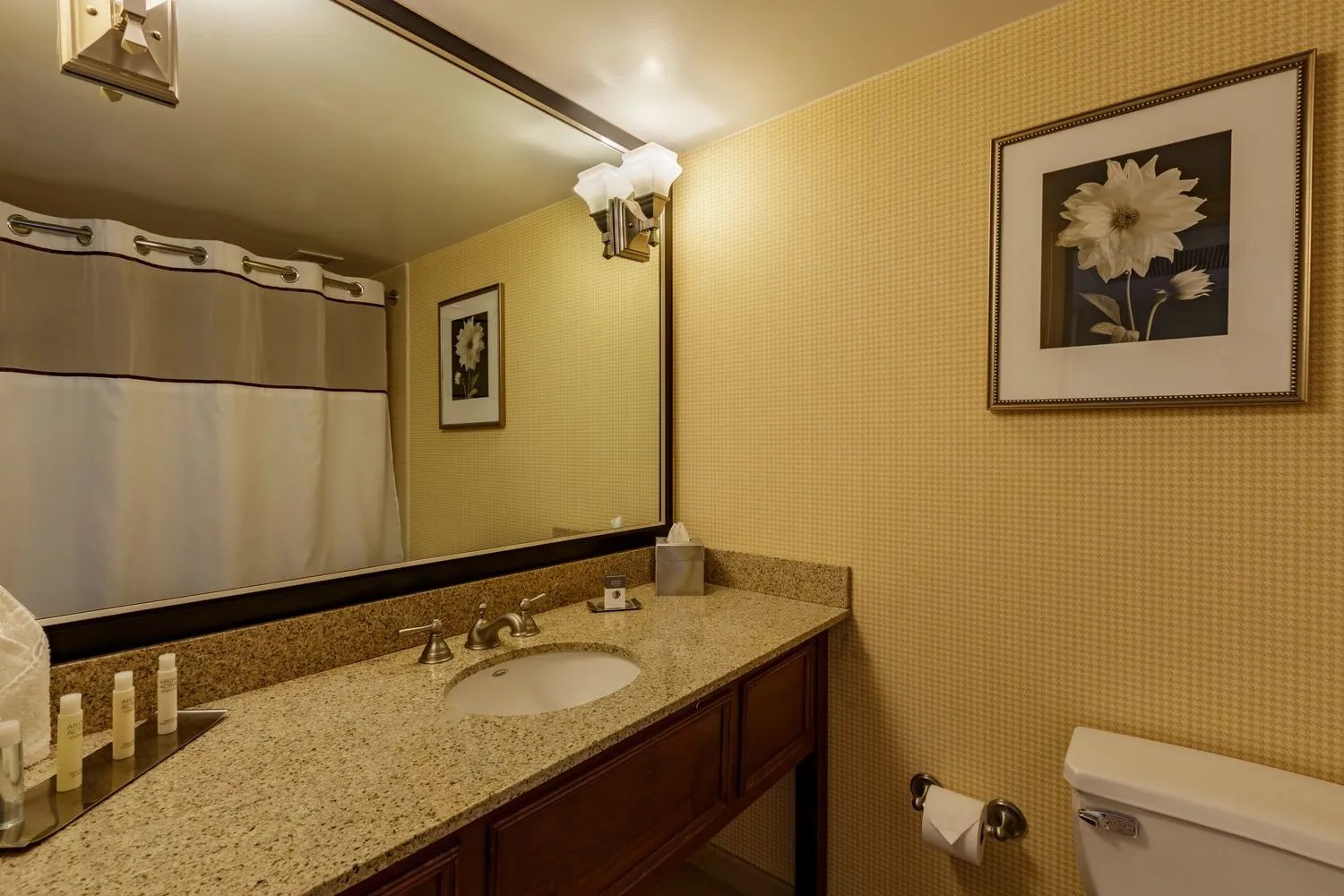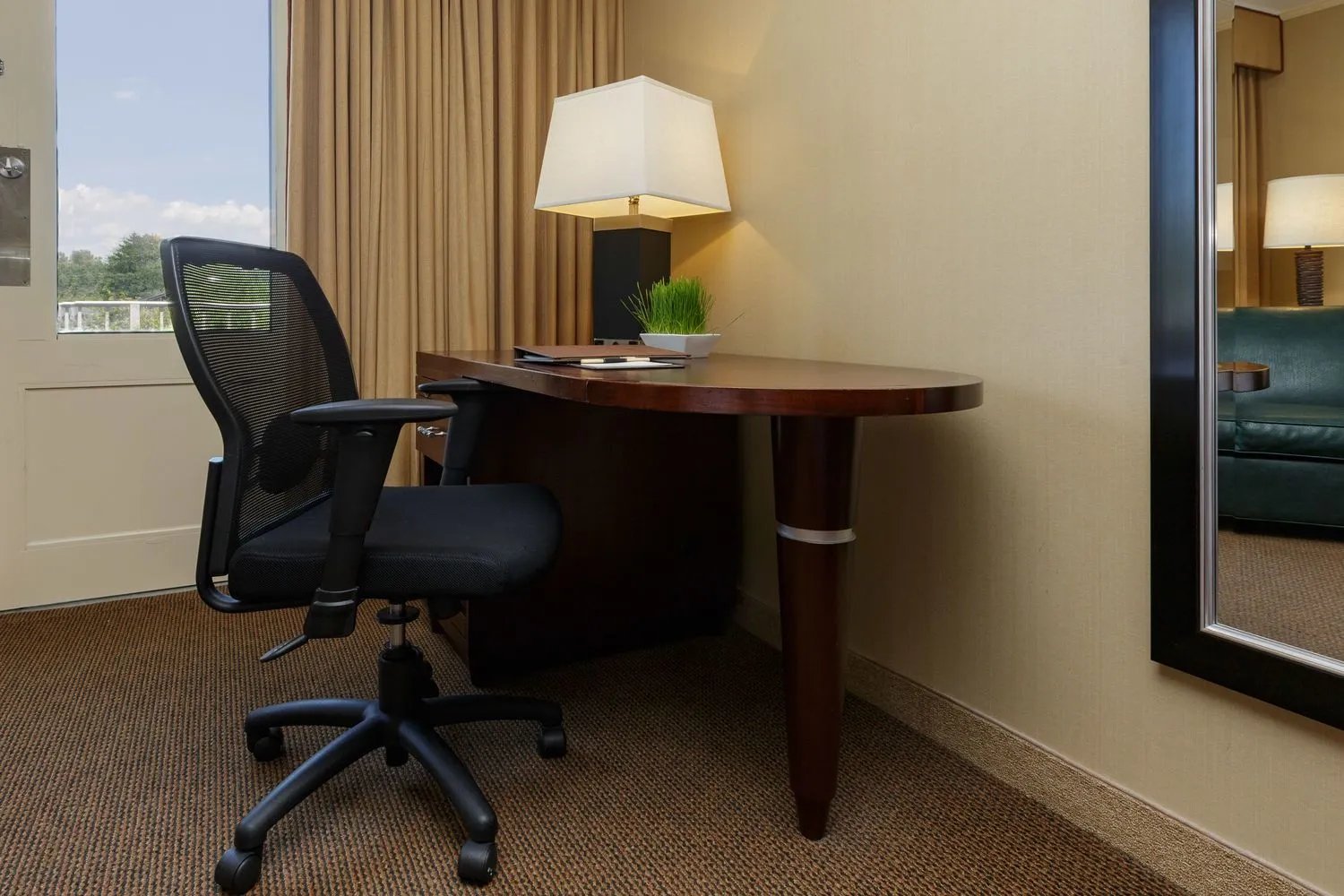 The King Balcony
Nestled at the back of the hotel, The King Balcony room is a cherished retreat for those seeking a tranquil stay. A... balcony view of the garden from the second floor is the perfect accommodation. This room features a plush, King size bed, and convertible couch, with just under 300 square feet of space. Working guests enjoy the desk area, while everyone can appreciate the complimentary Keurig machine, HD television, internet access, and more spacious bathroom.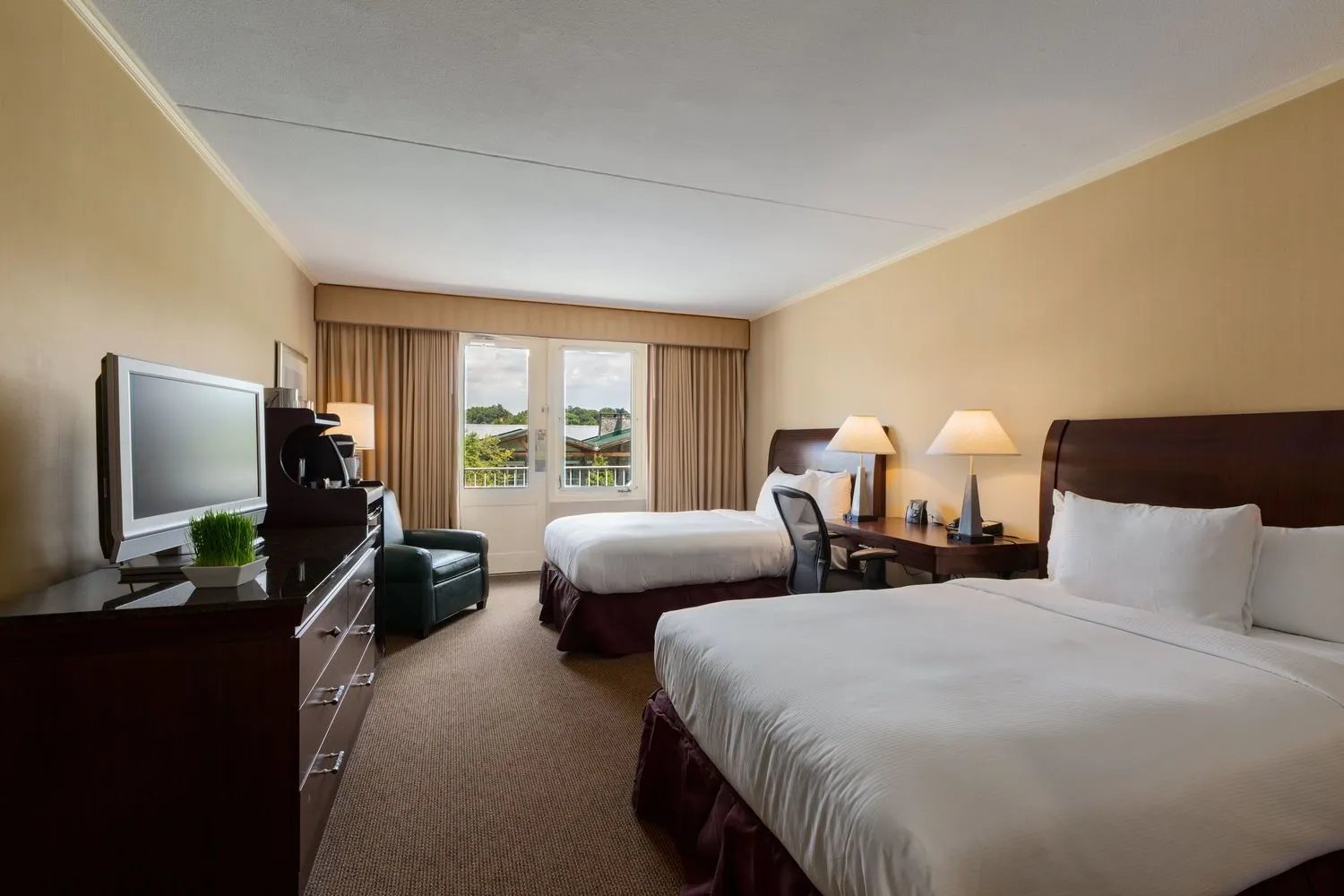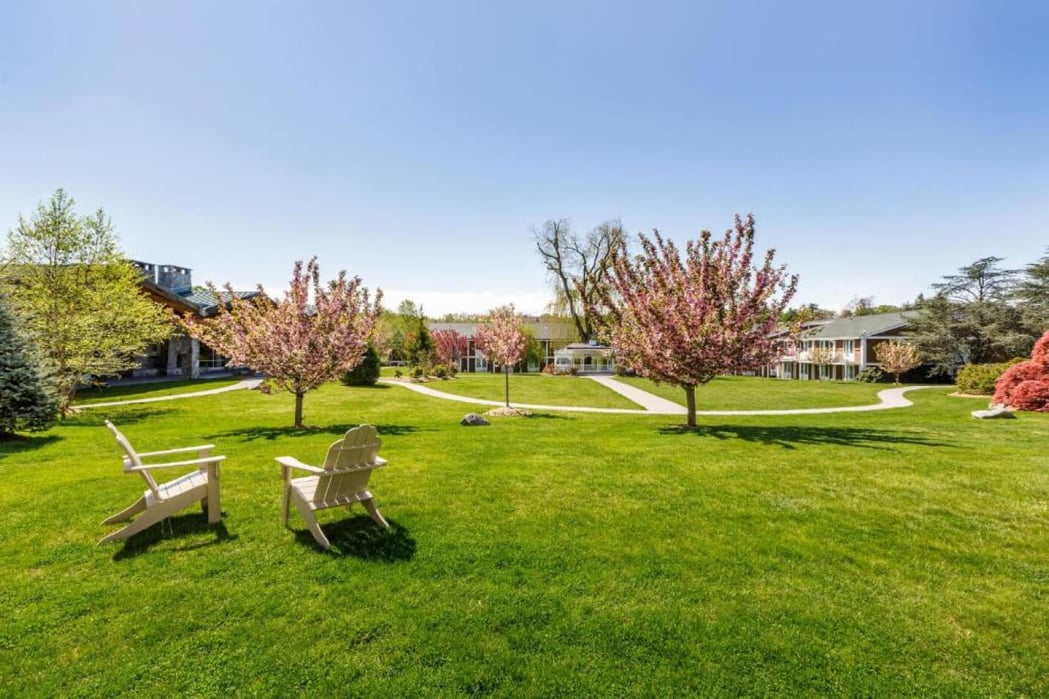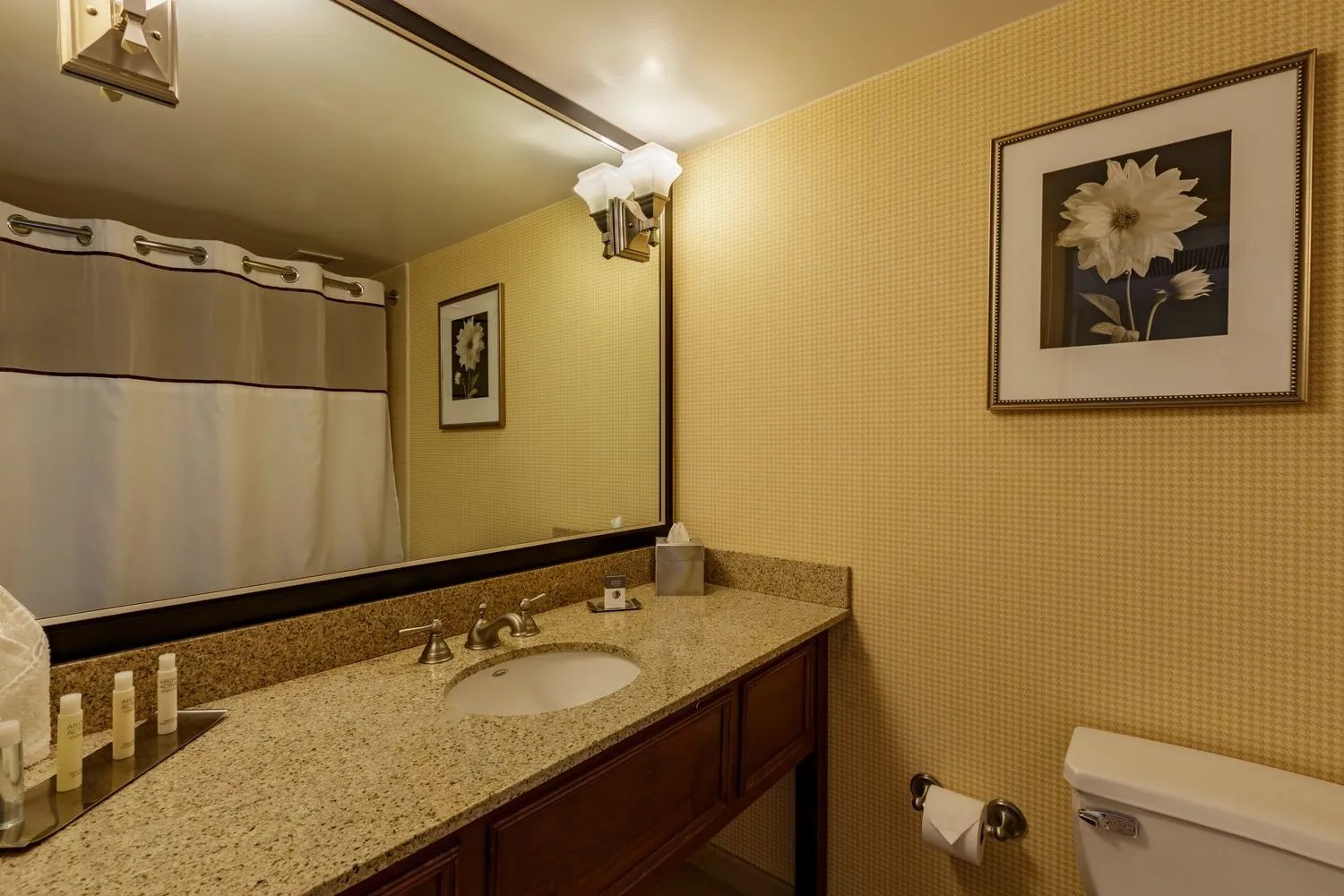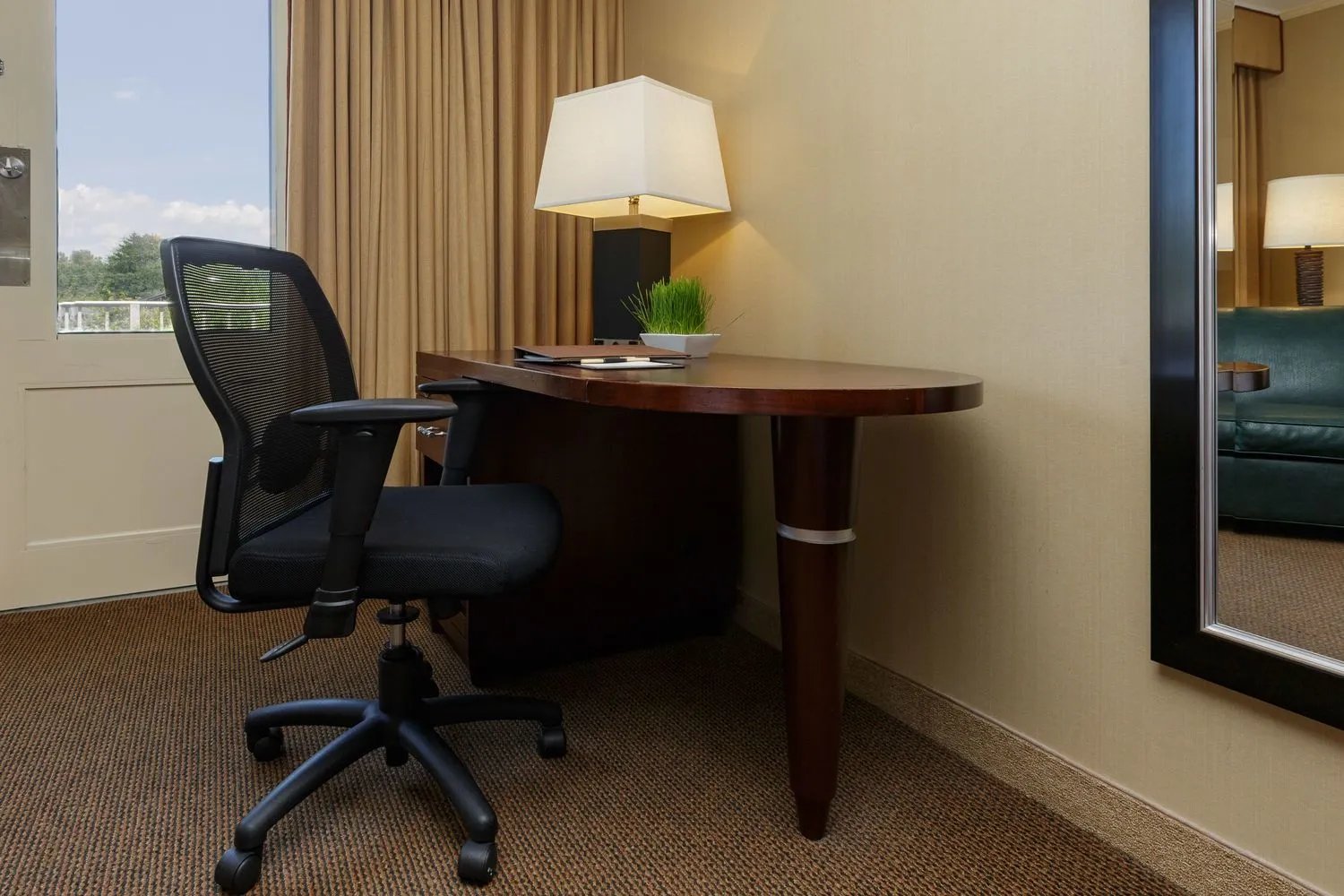 The Double Balcony
Enjoy the second-story balcony view of the stunning garden, nestled away in the quiet sanctuary at the back of our... hotel. These rooms offer 299 square feet of space, with larger, more spacious bathroom layouts and two wildly comfortable Queen sized beds. Complimentary amenities include a refrigerator, Keurig coffee machine, internet access, an HD television, and a work desk station.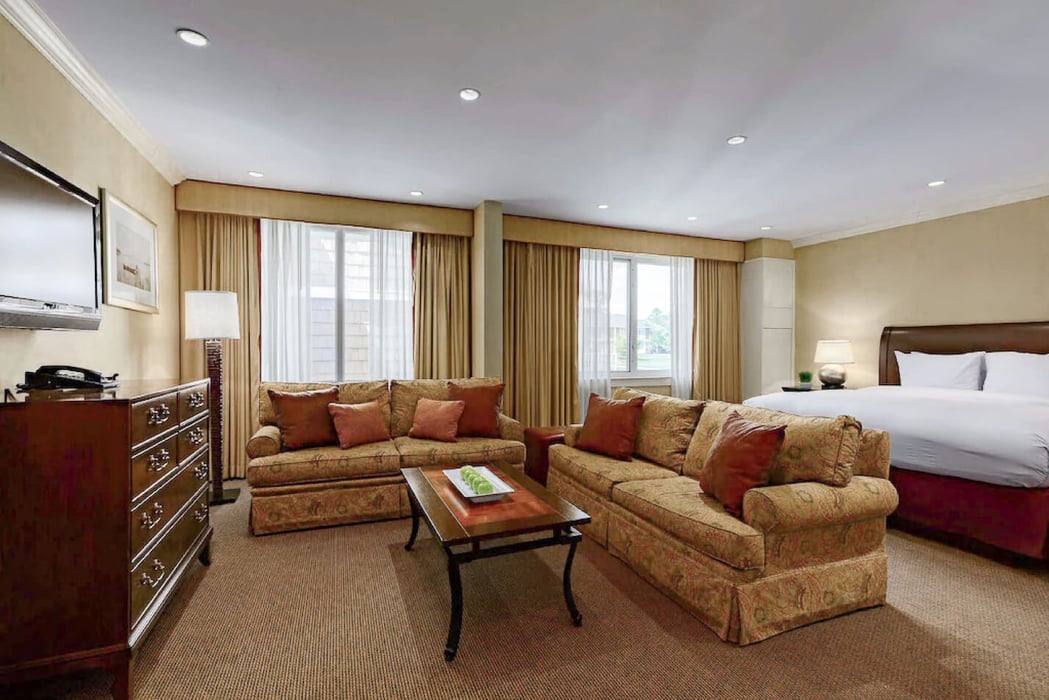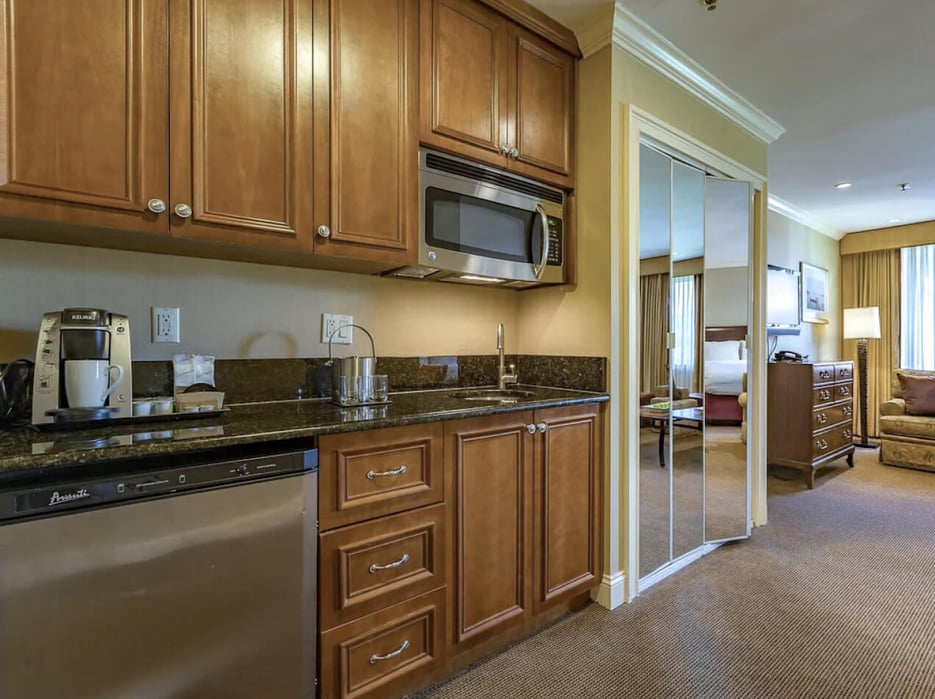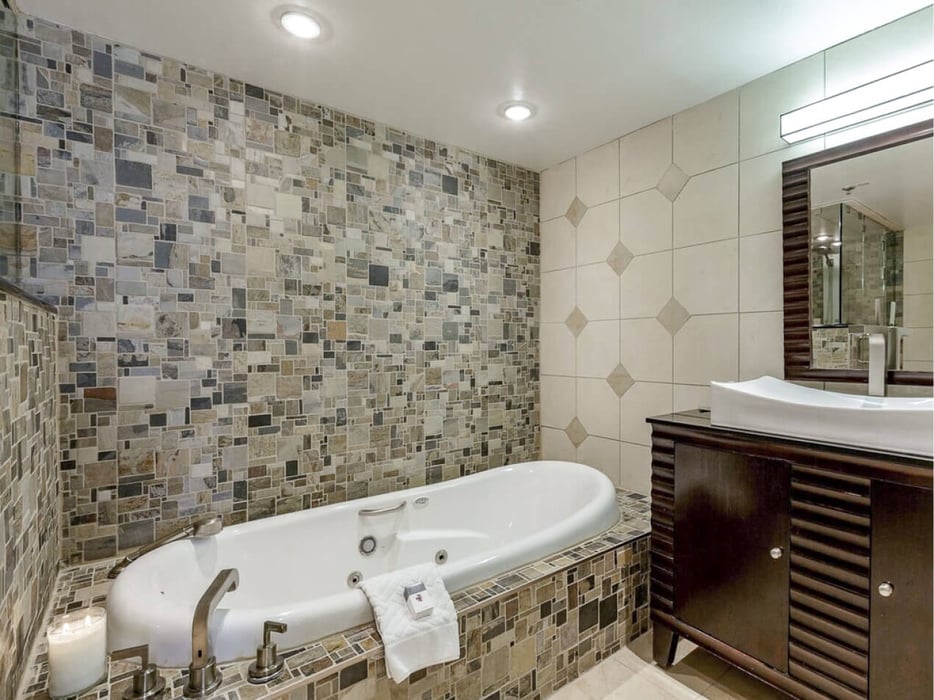 Junior Deluxe Suite
When your stay requires more luxurious extras, you'll love the Junior Deluxe Suite, complete with its King size bed... and sitting lounge area. There is a pull-out couch available for additional sleeping capacity and a large bathroom featuring a rain shower and a separate jacuzzi tub. There's a lovely garden view from this 550 square feet space, where you'll enjoy your morning Keurig-brewed coffee. These rooms come with all the complimentary extras you'd expect, including the HD television, professional work desk, microwave, refrigerator, and internet access.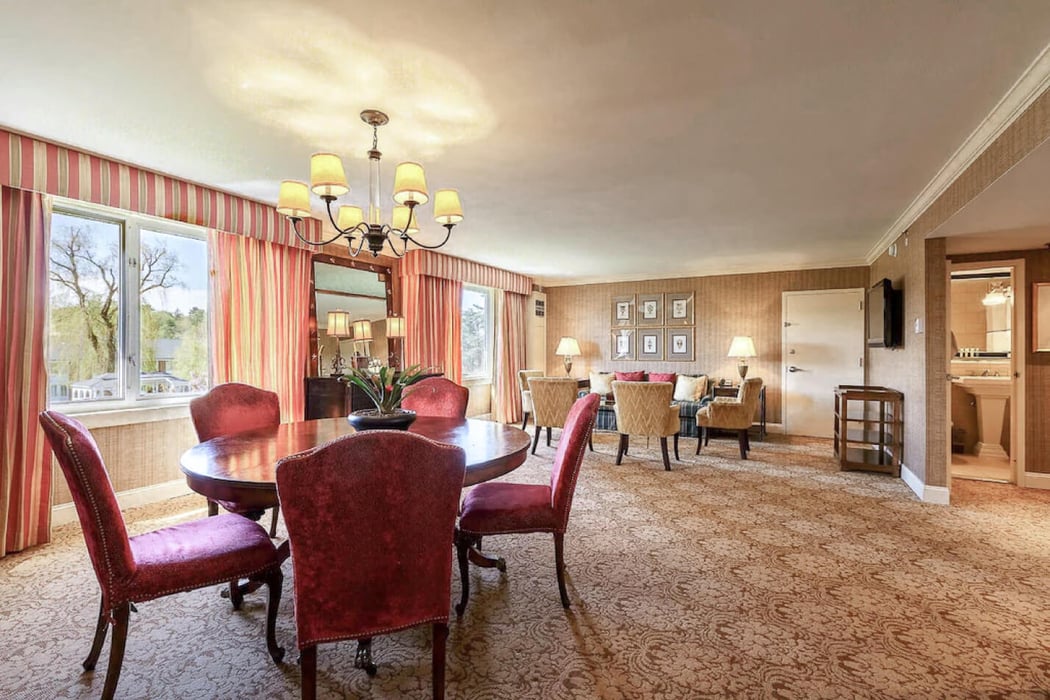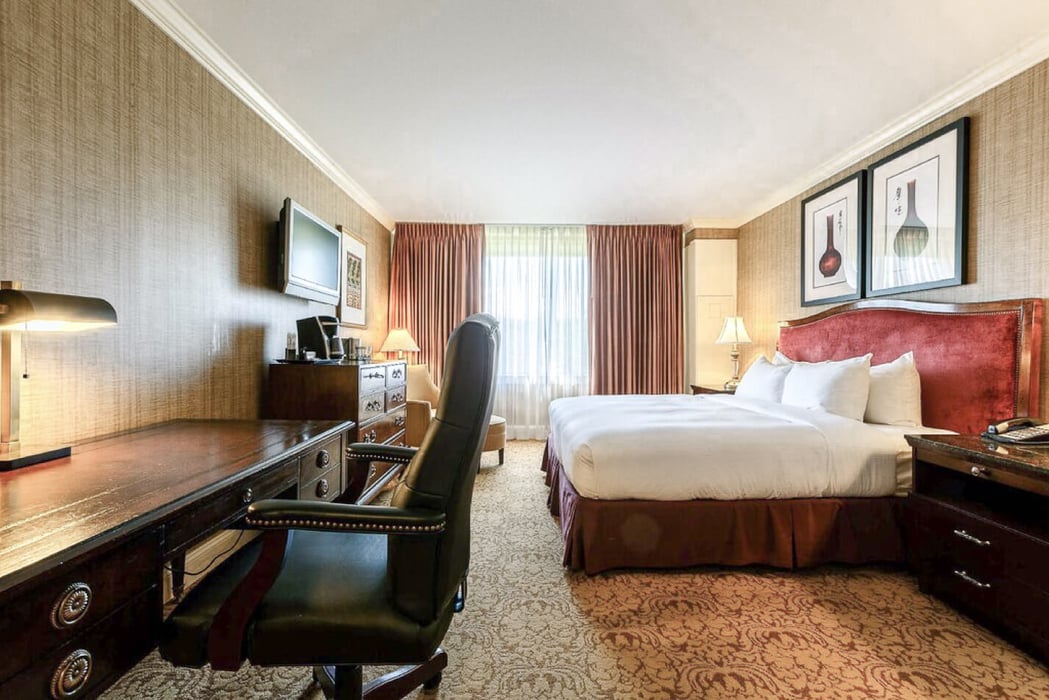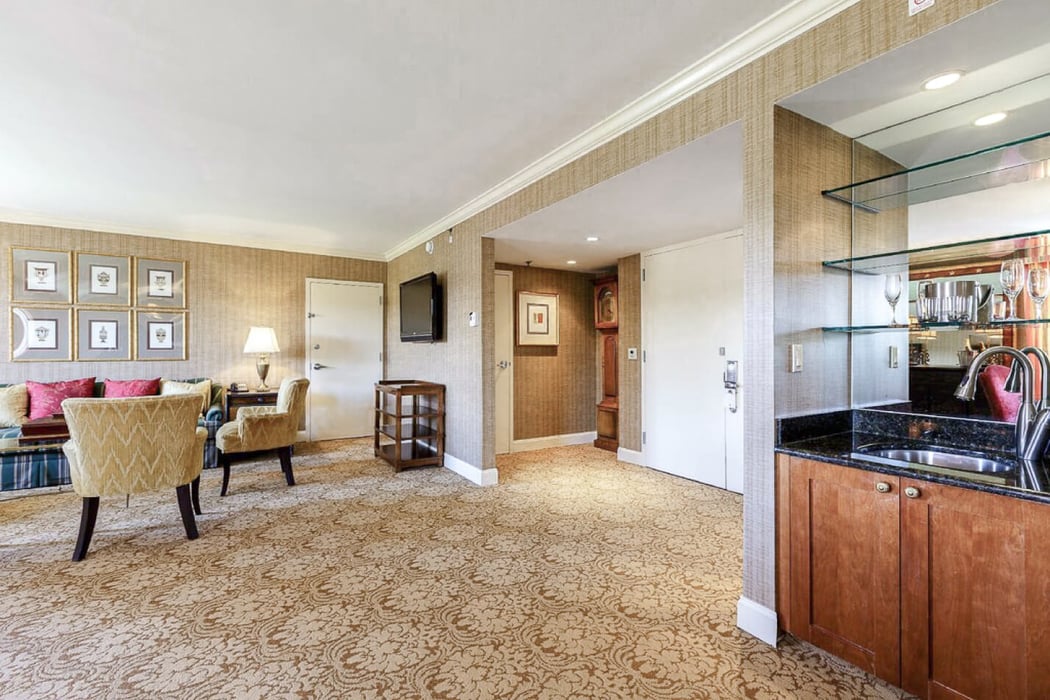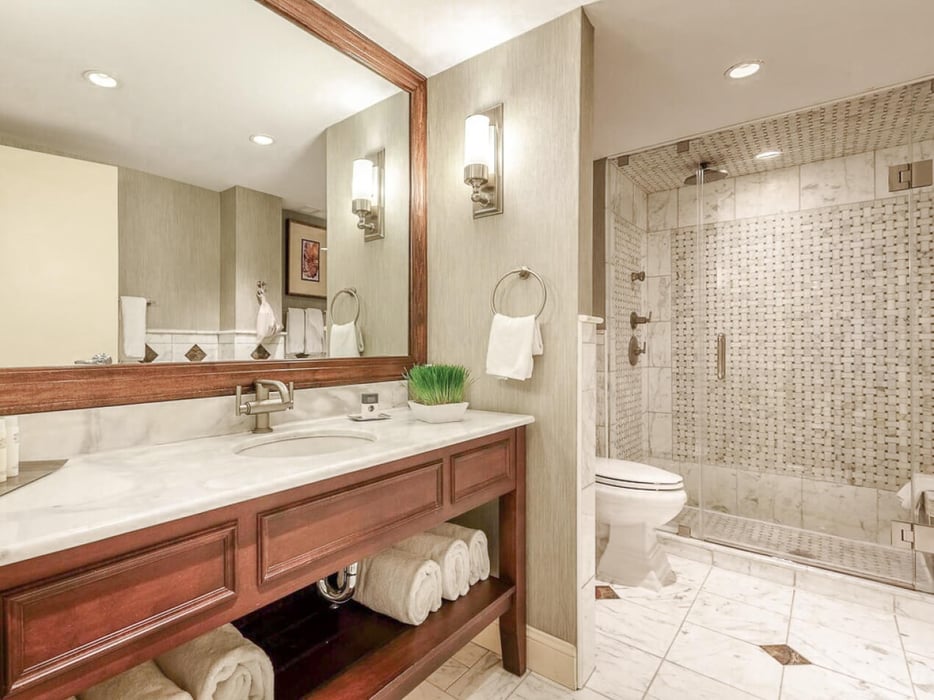 Governor's Suite
Treat yourself to the absolute best with a stay in the Governor's Suite. This upscale room sprawls over 598 square... feet, complete with separate living and dining rooms, a pull-out couch, and a luxurious King size bed. Enjoy two full bathrooms, one with a bathtub for relaxation and the other with a posh marble rain shower. Slip into those complimentary slippers and cotton bathrobes for ultimate relaxation. Other complimentary extras to make the Governor's Suite experience perfect include internet access, HD televisions in both rooms, microwave, refrigerator, Keurig coffee machine, and a wet bar.