A Hauntingly Good Time: Halloween Festivities in Sleepy Hollow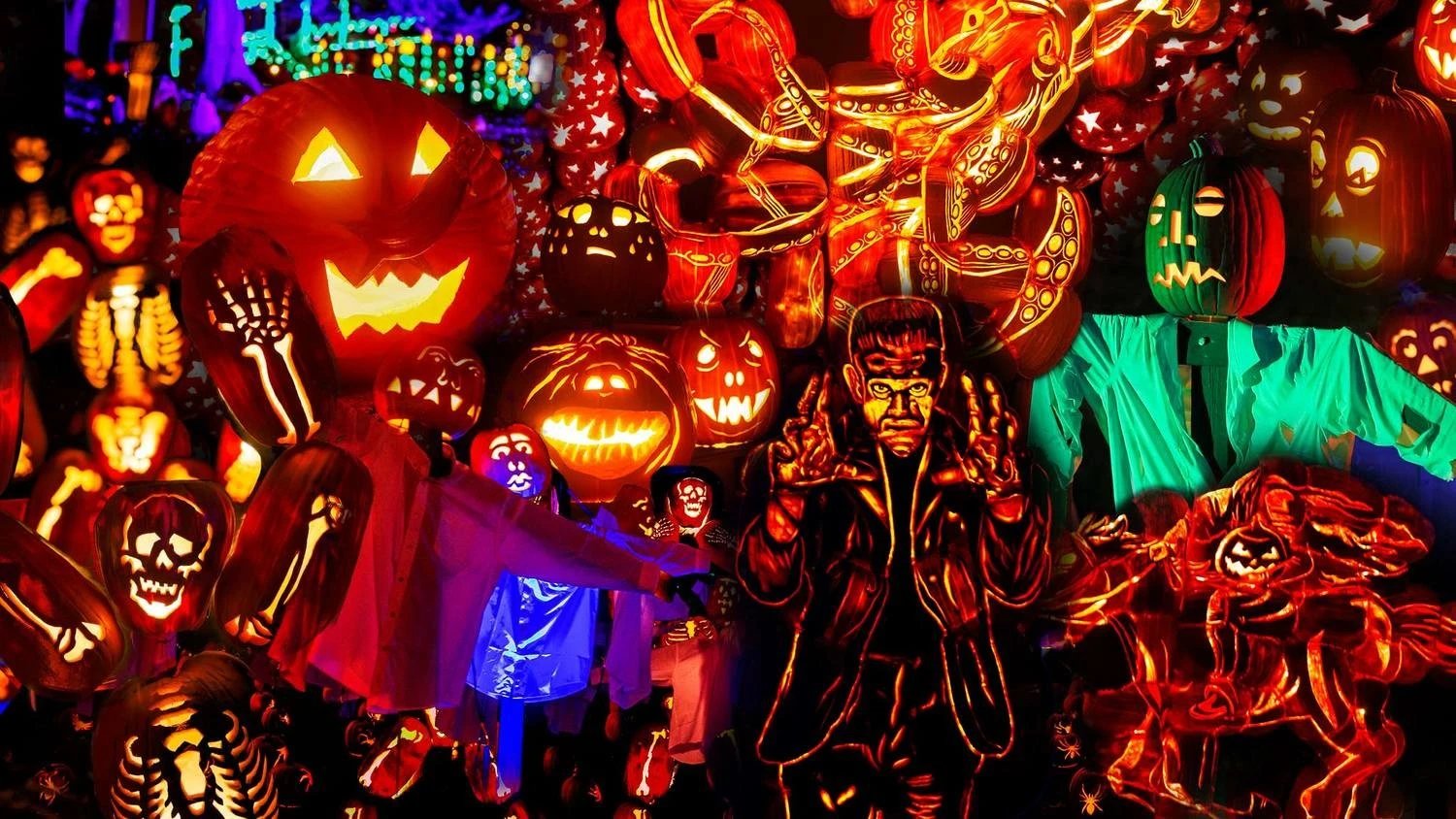 As the leaves turn red and a crisp autumn chill fills the air, the town of Sleepy Hollow in New York transforms into a spooky, otherworldly realm, thanks to its legendary past and bewitching array of Halloween festivities. Known best for Washington Irvine's eponymous tale of the town, featuring creepy characters like the Headless Horseman and Ichabod Crane, Sleepy Hollow becomes a must-visit destination during the Halloween season.
From haunted hayrides to historical tours, here are eight activities and events that promise an unforgettable Halloween experience in this enchanted town. October is a peak time for visitors and locals alike to enjoy what Sleepy Hollow has to offer, so make sure to book accommodations and tickets in advance.
Horseman's Hollow
Billed as the town's premier haunted attraction — though, of course, there's lots of competition — Horseman's Hollow takes "The Legend of Sleepy Hollow" to its full, terrifying potential. Held in the shadows at Philipsburg Manor, the creepy locale features creatures undead and alive, throughout a maze of horrors. It immerses you in a haunted storyline that brings the legend of the Headless Horseman to life — and to its scariest extremes. Horseman's Hollow will be held for eleven nights throughout October, and tickets can be purchased here.
Sleepy Hollow Cemetery Lantern Tours
Let kerosene lanterns set the scene for your exploration of the final resting place of Washington Irving and other notable figures like Andrew Carnegie. On this enchanting lantern-lit tour through Sleepy Hollow Cemetery, you will get a taste of both the vaunted history and mystery of the town.
This two-hour guided experience offers a unique, unforgettable experience, perfect for history buffs and for getting a little chill down your spine. Tickets are available here.
The Great Jack O'Lantern Blaze
The Great Jack O'Lantern Blaze is an enchanting display of more than 7,000 hand-carved and illuminated pumpkins in the pastoral environment of Van Cortlandt Manor. Just a fifteen minute drive away from downtown Sleepy Hollow, this showcase of intricate pumpkin sculptures is easy to get to and easy to enjoy. Stroll through the mesmerizing and magical ambiance of the manor grounds, which capture the spirit of Halloween completely. This year will even feature a pumpkin Ferris wheel and a circus sideshow. Learn more at this website.
Haunted Hayride
Step onto a tractor-drawn wagon and embark on a spooky journey through Sleepy Hollow's historic sites. This guided hayride is a trip through the town's eerie history, combining entertainment and education as you hear ghost stories and legends from the past. You'll stop by the Headless Horseman's bridge, the Old Dutch Church, and many other important spots. Not only that, you'll be able to recover from the haunted experience at the town's free block party afterwards. Tickets are on sale and you can find more information at this website.
Irving's 'Legend'
Watch a dramatic retelling of Washington Irving's classic tale "The Legend of Sleepy Hollow" under the stars. Featuring live music, the Headless Horseman himself, and spellbinding storytelling, Irving's Legend is a must-attend experience in Sleepy Hollow. This year, the show will take place at Irving's own home, Sunnyside, on Fridays through Sundays during the month of October (and on Halloween itself). Make your reservations for this iconic experience here.
Tarrytown Halloween Parade
Just minutes from downtown Sleepy Hollow, join the Tarrytown community in a spirited Halloween parade that elevates creativity and costumes. The 21st annual Tarrytown Halloween Parade will be held on October 28 this year, featuring music, elaborate floats, and costumes galore. Families will also enjoy the Sleepy Hollow Halloween Children's Parade, which is on the 31st.
When you visit Sleepy Hollow for Halloween, you'll find yourself surrounded by a captivating blend of history, legends, and spine-tingling experiences.
Don't miss out on the thrills and hauntingly good time Sleepy Hollow has to offer this October! Book your stay at the Sleepy Hollow Hotel now.