A Historic Gem: Exploring the Rich History of Tarrytown Music Hall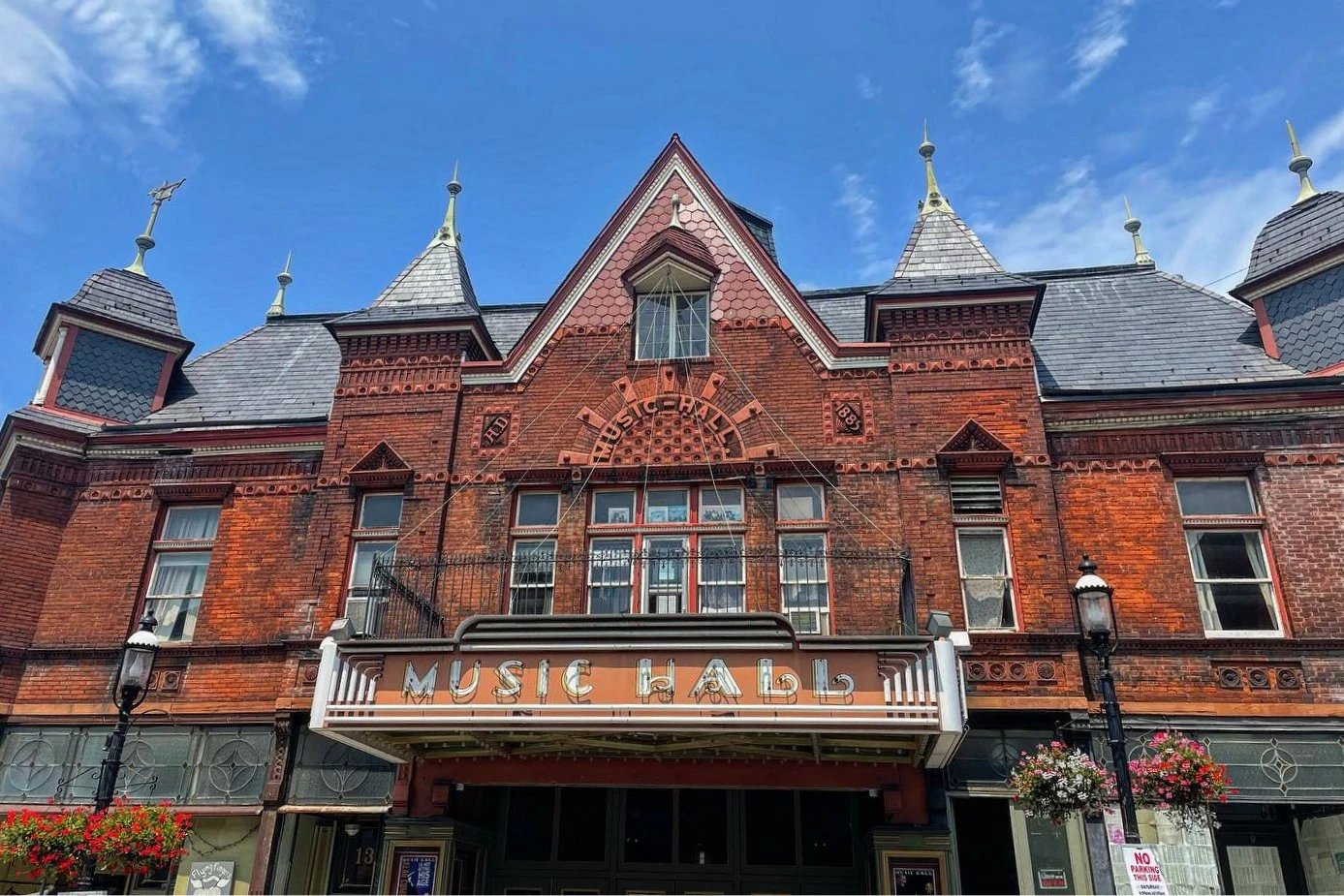 Just minutes from picturesque downtown of Sleepy Hollow lies Tarrytown Music Hall, a cultural institution that has withstood the test of time. Both an architecturally significant structure and a bastion of art and entertainment, this music hall has been enchanting audiences for over a century. Guests at the Sleepy Hollow Hotel have incredibly easy access to the Tarrytown Music Hall, which is just a five minute drive or twenty minute walk. Continue reading to learn more about this historic gem.
The History of Tarrytown Music Hall
Built in the late 19th century, Tarrytown Music Hall has long had a place on the National Register of Historic Places. It is the longest-running theater left in Westchester County, and it harkens back to a time when grand theaters were symbols of a town's prosperity and rich culture. It first opened on December 12, 1885, under the name "Tarrytown Hall."
It was the brainchild of local chocolate magnate William L. Wallace, and it was designed by the acclaimed architect Philip Edmunds. Tarrytown Music Hall is a premier example of Queen Anne style, a Victorian-esque genre known for asymmetrical facades, hanging eaves, spindles, textured walls, and Dutch gables.
Originally conceived as a mixed-use space featuring apartments and community entertainment, Tarrytown Hall quickly became a hub for both local and touring performers . Its first-ever performance was a quartet vocal selection from The Mikado, a British comic opera. Soon, Tarrytown Music Hall's lavish grandeur made it a sought-after venue for vaudeville acts, orchestral performances, and silent film screenings during the early 20th century.
Over the years, the hall has undergone several renovations and restorations, each with meticulous attention paid to the hall's authentic architecture. These efforts have preserved the hall's original charm while improving its facilities to meet the demands of today's audiences.
Cultural Significance
Tarrytown Music Hall is a significant presence in the cultural tapestry of Sleepy Hollow and the Hudson Valley. In 1980, the hall earned its place on the National Register of Historic Places, cementing its status as a cherished historical landmark. Throughout its history, the venue has hosted luminaries such as Jon Bon Jovi, Dionne Warwick, The Indigo Girls, and John Philip Sousa, as well as famed comedians like Howie Mandel and John Oliver, leaving a permanent mark on the town.
Back in its mixed-use period, Tarrytown Hall was also visited by the likes of Theodore Roosevelt and Woodrow Wilson; it was also an important venue for the women's suffrage movement.
Current Programming
Today, Tarrytown Music Hall remains a vibrant location that hosts a diverse array of events, which cater to a wide range of tastes. From live music performances by world-renowned artists to comedy shows that leave audiences in tears of joy, the hall has something for everyone — also thanks to the fact that there are performances some 180 days a year. To learn more about the shows currently being featured, click here.
The Music Hall also has an enduring commitment to performing arts education. This commitment takes the form of educational programs that engage the local community and nurture young talent. Through workshops, masterclasses, and collaborations with local schools, Tarrytown Music Hall helps foster a deep appreciation for the arts in the hearts of children.
Tarrytown Music Hall has also branched out into the world of cinema. It screens classic films and hosts film festivals, drawing movie lovers from far and wide. It's even been the shooting location for a few films, most notably Robert De Niro's The Good Shepherd and Henry's Crime, which starred Keanu Reeves.
For anyone seeking a remarkable cultural experience in Sleepy Hollow, Tarrytown Music Hall is a must-visit. Book your stay in Sleepy Hollow today!