Destination: Woodbury Commons - Your Fashion and Shopping Escape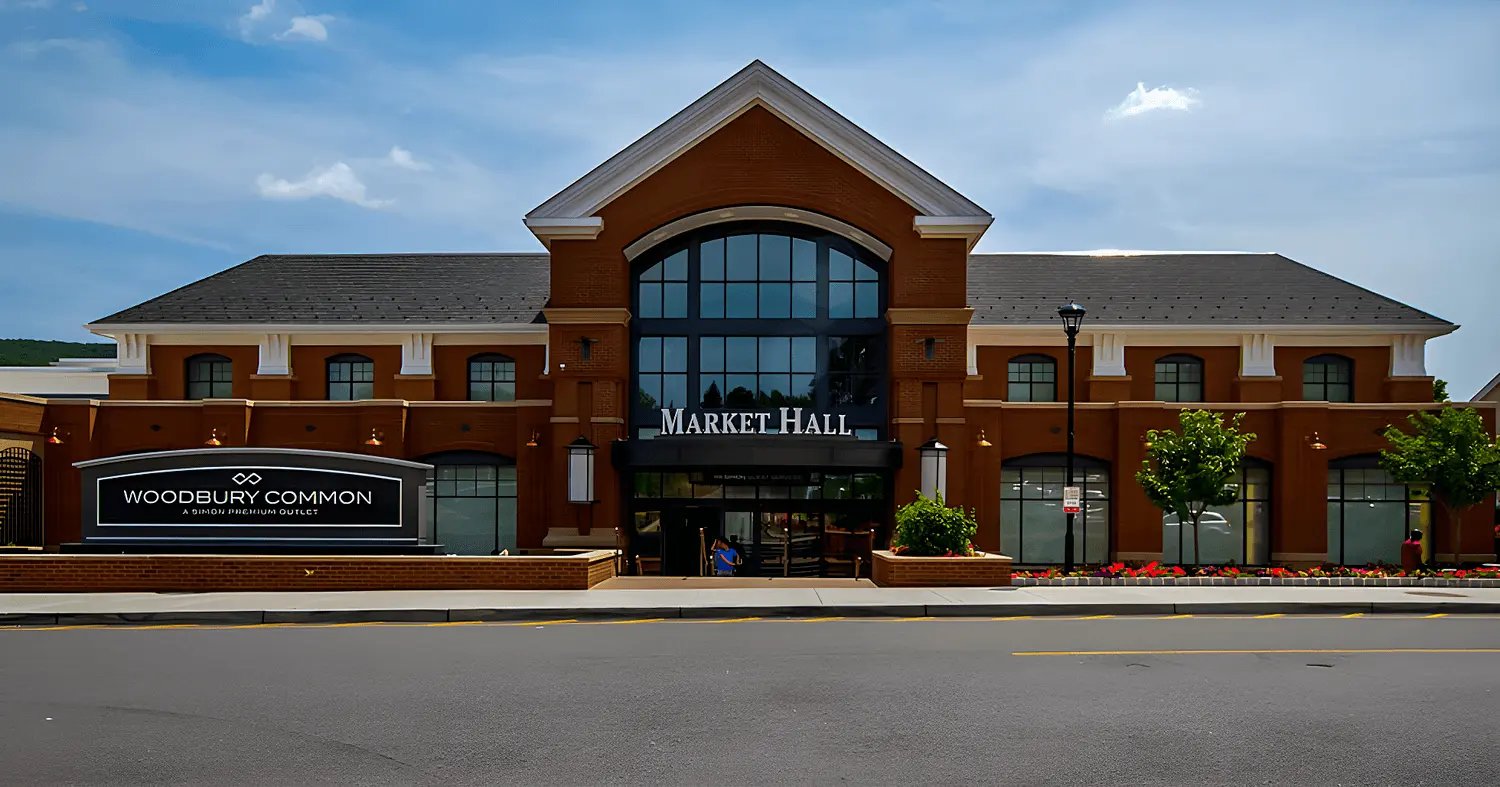 Located just a thirty-minute drive away from the bucolic streets of Sleepy Hollow lies a shopping paradise that is the perfect place for fashion enthusiasts and bargain hunters alike. Woodbury Common Premium Outlets, nestled in Central Valley, offers an incredible retail immersion with its impressive lineup of designer brands at outlet prices, its diverse dining options, and entertainment choices. With everything from Moncler to Adidas, Prada to Saks, there's something for every shopper.
Since 1985, tourists and locals alike have flocked to Woodbury Common for a quintessential American shopping experience, at New York's premier luxury outlets. The entire space is designed like a colonial-style village, with greenery and walkways that make for a relaxed shopping experience.
Here's your comprehensive guide to making the most of your shopping experience at Woodbury Commons.
Enjoy Retail Therapy with Designer Brands
Woodbury Common boasts a remarkable collection of over 240 designer and luxury brands, making it a haven for those seeking high-end fashion at discounted prices. From iconic fashion houses like Gucci, Prada, and Chloé to sportswear giants like Nike, Converse, and Adidas, the outlet's sprawling layout — covering over 800,000 square feet — ensures that you have nearly endless choices.
You can discover both the latest trends and timeless classics while enjoying savings of up to 65% off regular retail prices. And new brands are always coming — Jil Sander, for one, a house known for impeccable craftsmanship, is about to open a store.
For a full list of brands with outlets at Woodbury Common, click here.
Quick Dining for Every Palate
As devoted shoppers may know, a shopping spree like the one visitors to Woodbury Common will embark on is incomplete without some fuel. In this vein, Woodbury Common offers an array of dining options that cater to various tastes. Most options are casual — the better to get back to shopping — though there is sure to be something for everyone. There are also many snack options, like Auntie Anne's for pretzel bites, Pinkberry for frozen yogurt, or the soon-to-open Ladurée for French macarons.
You'll find all the fast-food classics here. Indulge in hearty American burgers at Shake Shack or relish Mexican flavors at Chipotle, or perhaps visit Umi Teriyaki for some Japanese. If you're looking for something lighter, head to the Central Valley Café for a delightful selection of salads, sandwiches, and specialty beverages. A full list of food options at Woodbury Common can be found here.
Getting There
Woodbury Common Premium Outlets is conveniently located off Route 32 in Central Valley, New York. If you're driving, ample parking is available, thanks to a state-of-the-art parking garage built in 2015, and the outlet is accessible via major highways.
Hours of Operation
Woodbury Commons is open seven days a week, with varying hours of operation — usually from 10 am to 9 pm. However, be sure to check the official website for the most up-to-date information on opening and closing times.
Also, keep in mind that the outlets can get very busy on weekends and at peak shopping times, so try to go on weekdays or early in the morning if you would prefer a quieter and more relaxed experience.
Whether you're a fashion aficionado or you're simply looking to enjoy a day of retail therapy, Woodbury Common Premium Outlets promises an exceptional shopping experience. With its plethora of designer brands and its diverse dining and snacking options, this iconic destination offers the perfect blend of luxury and great value. So, if you find yourself in Sleepy Hollow, remember that you can also take a short journey to a fashion and shopping escape that will leave you with lasting memories and stylish finds. Don't miss out – book your stay at Sleepy Hollow Hotel now and make the most of your visit.