Discover Sleepy Hollow: A Guide to Local Attractions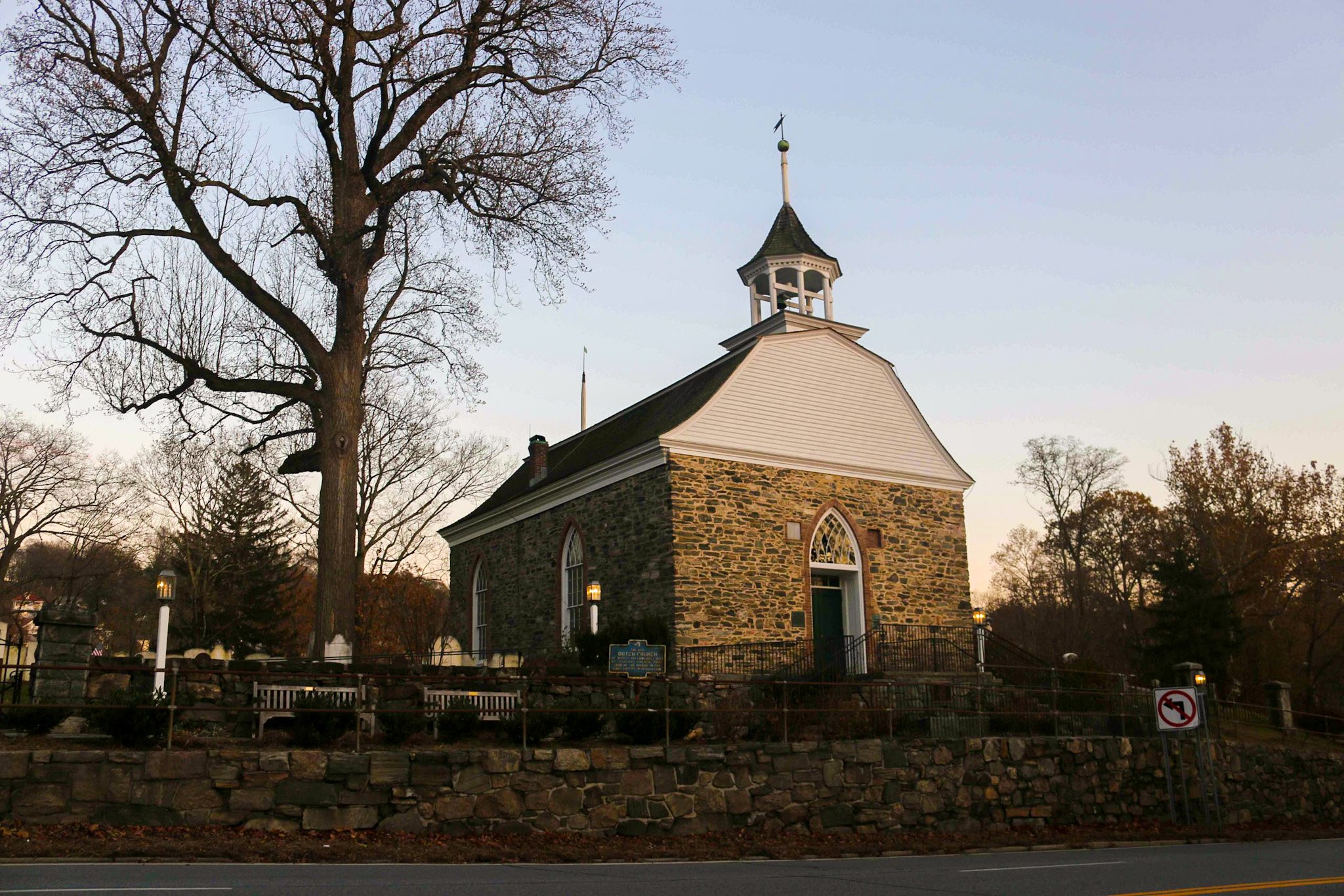 Nestled into the bucolic heart of New York's Hudson Valley, the iconic town of Sleepy Hollow is just a short train ride away from New York City. It seems transported straight out of another more magical time and place, a result of its picturesque architecture, winding, leafy streets, and idyllic atmosphere. Steeped in mystique, this town has a fascinating history, dating back to 1609 when it was the land of the Weckquaesgeek people.
The land was colonized by European settlers sometime in the mid-1600s; over the years, it gained more prominence as a farming town. In 1820, American author Washington Irving immortalized Sleepy Hollow in his short story "The Legend of Sleepy Hollow," a fictional tale of the town's supernatural occurrences that is still massively popular.
Whether you're a history buff, an architecture fan, or you're simply looking for a relaxing retreat from the busy city life, Sleepy Hollow has something for you. From beautiful Gilded Age estates to old churches, pristine parks to a lighthouse, there are a vast range of things to do in this charming town.
Kykuit Estate (9 min. drive)
Also known as the John D. Rockefeller Estate, Kykuit housed four generations of the vaunted Rockefellers, starting with John D. himself, who was at one point the richest person in America. Its name, Kykuit, comes from a Dutch word meaning 'lookout,' due to its location at a high point in the Pocantico Hills. Visitors can tour its beautifully-appointed rooms, its stunning grounds, and much more throughout the house, to get a sense of what it was like to be one of the wealthiest families in America.
Read more about tour options and buy tickets here. Kykuit reopens for the season on May 12.
Old Dutch Church (6 min. drive)
Founded in or around 1685, the Old Dutch Church is a living reminder of Sleepy Hollow's extensive history. It is the oldest extant church in all of New York state, but that's not its only claim to fame: It was the purported haunting ground of the Headless Horseman in Irving's famed short story. Since 1820, fans of the story have flocked here, but the congregation has continued to gather on Sundays and on special occasions. The church is also surrounded by its own burial ground, which was also mentioned in Irving's story.
This peaceful, storied church is open on certain days for visitors, and more often throughout the month of October.
Rockefeller State Park Preserve (8 min. drive)
A pastoral state park just to the east of Sleepy Hollow, Rockefeller State Park stretches across over 1,771 acres of woodlands. Donated by the family to New York State in 1983, it costs only six dollars (per vehicle) to visit. Traversed by many miles of roads and paths, home to Rockwood Hall, a former Rockefeller residence, and dotted with bubbling brooks and calm lakes, you can spend an entire day exploring.
Bask in the gorgeous wilderness of the Hudson Valley with a visit to the Rockefeller State Park Preserve.
Philipsburg Manor (5 min. drive)
In the mood to visit another historic estate? Philipsburg Manor dates back even earlier than Kykuit Estate, having been built in 1750. It was the hub of a bustling milling and trading complex, largely operated by 23 enslaved African Americans and many tenant farmers. Nowadays, it offers an educational glimpse into colonial life — for the Philipses, a prominent Dutch family, and the people they enslaved.
Philipsburg Manor opens on May 13 for the 2023 tourist season. Tickets will go on sale here.
Sleepy Hollow Cemetery (6 min. drive)
Adjacent to the Old Dutch Church and its churchyard, Sleepy Hollow Cemetery is nevertheless its own distinct attraction. This mystical site is the burying ground for a number of important Sleepy Hollow figures, including members of the Astor family, Robert Livingston Beeckman, former governor of Rhode Island, industrialist Andrew Carnegie, assorted Rockefellers and Fords, as well as Washington Irving himself.
According to Irving's legend, the Headless Horseman, who was buried on the grounds, haunts the cemetery every night in search of his head. The cemetery is open daily, and there are guided tours available — even some at night — but they request respectful conduct.
Headless Horseman Bridge (6 min. drive)
The purported site where a pumpkin head was thrown at Ichabod Crane, the protagonist of "The Legend of Sleepy Hollow," the Headless Horseman Bridge is located just steps away from the cemetery. However, it is not the same bridge that Irving was most likely picturing when writing his tale — the one from the 1700s rotted away — but it is nevertheless the closest we can get. Nearby, there's even a monument depicting a woman on a chair, and legend has it she gets up at night to roam the cemetery.
The current Headless Horseman Bridge may not be the exact one from the story, but it's still worth a visit for its significance and potential supernatural occurrences.

Stay at the Sleepy Hollow Hotel for an absolutely enchanting experience. Book now!