Experience the Magic of Tarrytown: Top Things to See and Do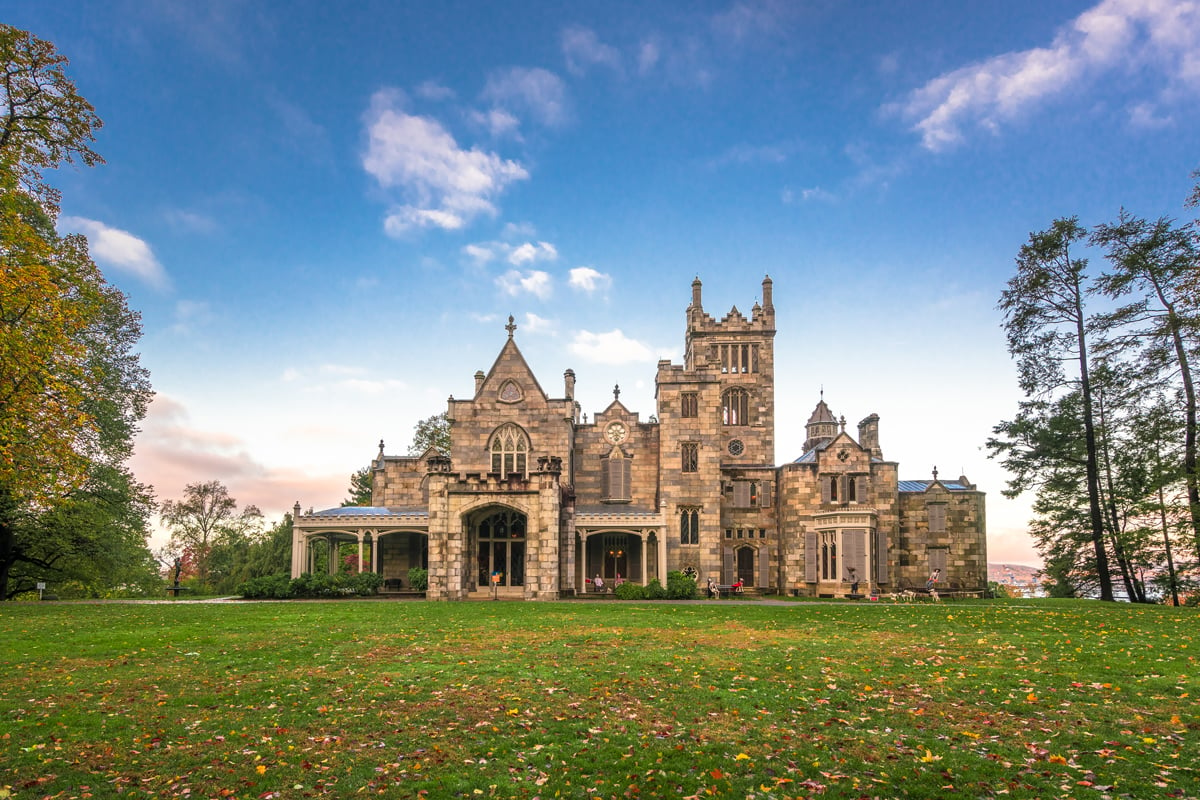 Just south of the charming village of Sleepy Hollow is Tarrytown, an equally historic town on the bank of the Hudson River. About 25 miles north of midtown Manhattan, Tarrytown and Sleepy Hollow are perfect day trip or weekend getaway destinations for New Yorkers, especially in the spring, summer, and fall. There are dozens of things to do in this bucolic region of the Hudson Valley, from discovering the history of local author Washington Irving's iconic short story "The Legend of Sleepy Hollow," published in 1820, to visiting the Rockefellers' expansive Kykuit Estate. Sleepy Hollow and Tarrytown have many shared attractions, including the Sleepy Hollow Lighthouse, which is also commonly known as the Tarrytown Lighthouse.
In Tarrytown specifically — where Sleepy Hollow Hotel is located in — there is an incredible array of activities for everyone, whether you are looking for a weekend respite or a cultural immersion.
Continue reading to learn more about the top things to see and do in the gorgeous village of Tarrytown. For Sleepy Hollow Hotel guests, we've also included the distance between the hotel and each destination.
Visit Lyndhurst (3 min. drive / 16 min. walk)
This Gothic Revival country estate is "where the Hudson Valley begins." The elegant Tarrytown mansion of Lyndhurst is often visitors' first taste of the beauty of the Valley, due to its location south of the Tappan Zee Bridge; it sits on 67 acres of unspoiled, pastoral land. Designed in 1838, it has been occupied by former congressman William Paulding Jr., businessman George Merritt, and, most famously, railroad tycoon Jay Gould. Its various owners have transformed it in turn, creating the magnificent estate that you can now visit today.
Open from April to December, tours of Lyndhurst highlight its authentic period furniture, art collection, architecture, and spectacular grounds. Various passes, tours, and tickets can be purchased here; you can choose different options based on what parts of the mansion or grounds you would like to see.
Tour Washington Irving's Sunnyside Estate (4 min. drive / 28 min. walk)
The home of the aforementioned Irving, myth-maker of the Hudson Valley, the cottage-esque house of Sunnyside is definitely worth a visit. It looks transported straight from the English countryside due to its Tudor Revival influences and climbing wisteria; the property it sits on was purchased by Irving in 1835 and Sunnyside itself was built a few years later.
This year, it will be open from May 12 to September 12. Through an intimate look at Irving's life, Sunnyside explores how he came to be one of America's most celebrated authors and how his legacy lives on today. The 19th century comes alive through portraits, artifacts, furniture, and more. To purchase tickets, click here.
Stroll Down Main Street (4 min. drive / 28 min. walk)
The center of Tarrytown is known as the best Main Street in the entire district of Westchester for good reason. Downtown Tarrytown combines hip, modern eateries with historical charm, interspersed with small-town spirit and artisanal boutiques. It has the ultimate small town feel; it is known for its antique stores and unique restaurants. Some of the best places to visit in Tarrytown's Main Street are Coffee Labs Roasters, a longtime local institution; the Tarrytown Music Hall, for a show; Pik Nik, a delicious BBQ restaurant; and Ona, a unique gift shop and art gallery.
Walk the Old Croton Aqueduct Trail (Multiple entrances)
Originally the supplier of water to New York City, this area surrounding this now-abandoned aqueduct has been repurposed into a state park. The main trail runs from Tarrytown up to Croton-on-Hudson, passing through Lyndhurst and near Sunnyside. It's the perfect outdoor excursion for anyone who wants to stroll, jog, run, or even bike; you will be able to get a look at some of the prettiest natural spaces in and around Tarrytown.
Over 26 miles in length — compared to the 41 miles of the original aqueduct — this park will entertain you for hours on end.
Visit the Scenic Hudson Riverwalk Park (5 min. drive / 30 min. walk)
Make the most of Tarrytown's riverside location with a walk around the Scenic Hudson Riverwalk Park. On clear days, you can see all the way to New York City's skyline from here; the park includes a riverbank esplanade, an 'eco-corridor' of native Hudson Valley plants, beautiful grass lawns, and gorgeous paths. It's one of the absolute highlights of Tarrytown — the park emphasizes the area's natural beauty, making it a must-visit destination.
Dine at Mint Premium Foods (3 min. drive / 26 min. walk)
Part Mediterranean restaurant and part gourmet market, Mint Premium Foods is the ultimate foodie destination in Tarrytown. Rustic, charming, and bright, the energy of the space is unparalleled, pairing perfectly with its light dishes and juicy burgers, among things like charcuterie and sandwiches. You can take a look at the chefs working their magic in the open kitchen as you eat, and then buy some high-quality cheeses or meats. This Tarrytown Main Street destination is so good we had to include it on its own. Find out more about the restaurant here.
Explore all that Tarrytown has to offer during your stay at Sleepy Hollow Hotel. Book now!