Sleepy Hollow's Flavors: Discovering Hidden Culinary Treasures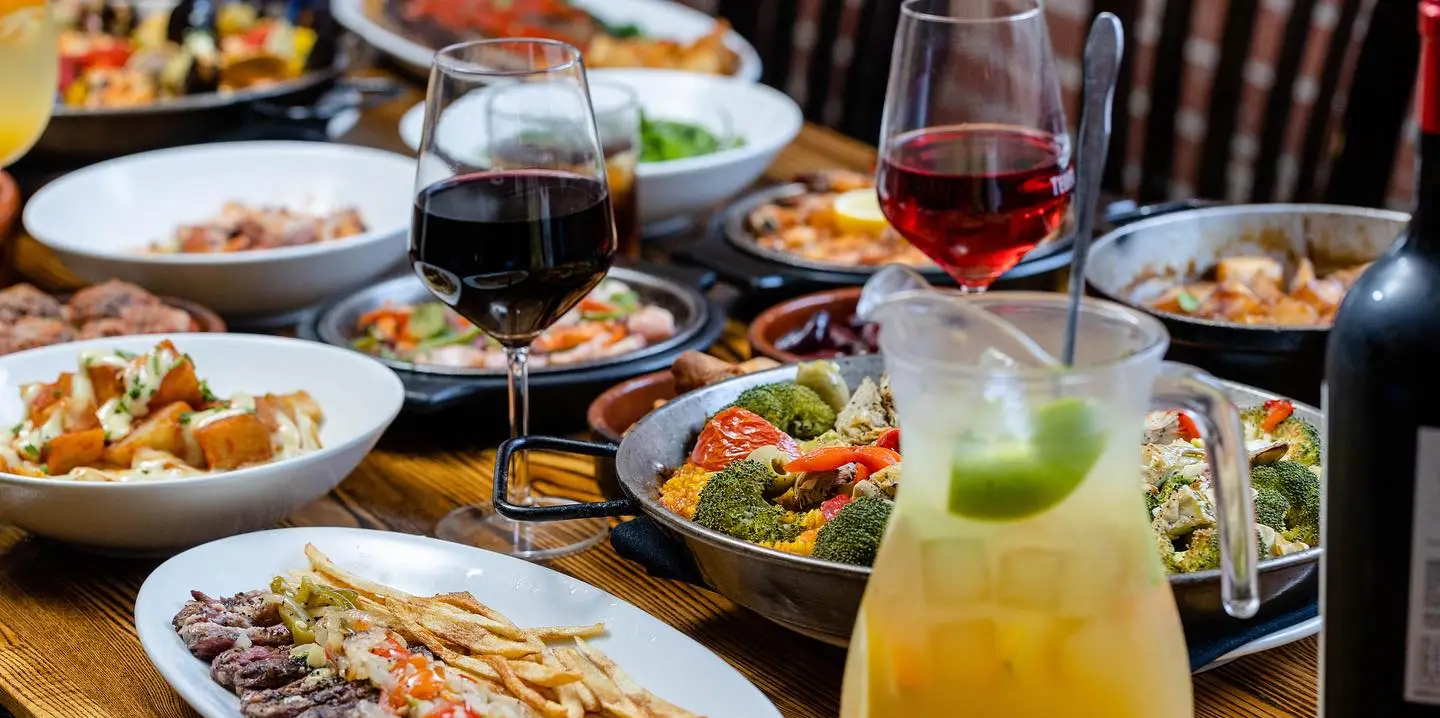 Nestled along the picturesquely pastoral shores of the Hudson River, the town of Sleepy Hollow offers not only rich history, mythology, and culture, but also a vibrant culinary scene that is sure to please any food enthusiast. From cozy bistros to upscale eateries, Sleepy Hollow's restaurants offer a wide array of flavors and experiences.
Here are some of the hidden culinary treasures of this charming village.
Basque Tapas Bar
Basque Tapas Bar is a culinary gem that brings the diverse flavors of northern Spain to Sleepy Hollow. This cozy restaurant, located in nearby Tarrytown, offers a wide selection of traditional and modern Spanish tapas, from wine-braised chorizo to pan-grilled octopus to patatas bravas. Enjoy your meal with a fine Spanish wine or a refreshing sangria while savoring Basque Tapas Bar's warm ambiance.
Bistro 12
Bistro 12 is an elegant restaurant that highlights the exceptional cuisine of the Mediterranean, with a Portuguese flair. From the moment you step inside, you'll be charmed by its cozy atmosphere, simple yet impeccable menu, and warm service. The menu boasts a variety of dishes featuring fresh seafood, flavorful meats, and vegetarian options.
Hudson Anchor Restaurant
For another restaurant with the backdrop of the scenic Hudson River, head to Hudson Anchor Restaurant, a bastion of classic American cuisine. This waterfront eatery is known for its fresh seafood, burgers, and unparalleled summer vibe. Whether you choose to dine indoors or on the outdoor deck, the panoramic river views will make your meal truly memorable.
J.P. Doyle's Restaurant & Public House
J.P. Doyle's Restaurant & Public House is the go-to spot in Sleepy Hollow for those looking for an authentic Irish pub experience. Homey, cozy, and welcoming, the atmosphere at J.P. Doyle's is perfect for a night out. You can enjoy traditional Irish dishes like shepherd's pie and fish and chips, along with a large selection of beers, including Guinness on tap. Live music and friendly locals are the cherry on top when you visit this exciting pub.
Mint Premium Foods
Looking for some quick, gourmet food? Head to Mint Premium Foods, a centrally-located shop and café that offers an array of artisanal sandwiches, salads, and pastries. It's a charming, rustic spot perfect for a quick bite or a more leisurely lunch, depending on your preference. After you eat, you can browse their selection of fine cheeses, ingredients, and specialty items that highlight the flavors of Sleepy Hollow.
RiverMarket Bar & Kitchen
A true farm-to-table restaurant, RiverMarket embraces the magic of local and sustainable ingredients. The organic menu, always inspired by seasonal offerings, showcases creative and delicious takes on classic American cuisine. Its gorgeous views and commitment to eco-friendly practices make RiverMarket Bar & Kitchen a memorable dining experience.
Tarry Tavern
Tarry Tavern brings a touch of American bistro charm to Sleepy Hollow. This restaurant, known for its warm elegance and exceptional cuisine, offers a diverse menu that features everyone's favorites. From mac 'n cheese and Atlantic salmon to duck breast and clam chowder, Tarry Tavern is sure to offer a comforting taste of New England.
Sleepy Hollow is full of diverse flavors and incredible dining experiences, thanks to these hidden culinary treasures. Book your stay in this enchanting village now.